If you've acclimatised back into office life but your wardrobe's feeling a little lacklustre, we're here to inject some seriously chic vibes into your 9-5. Our NEW collections are bursting with statement shirts, dramatic skirts and of course slick tailored ensembles but we understand time is at a premium, so we've rounded up your need-to-know pieces to add straight to your shopping list!
---
STATEMENT SLEEVES
Our penchant for a mega sleeve is set to continue this season – think extravagant flutes, ruffles and billowing fabric aplenty! The silhouette is dramatic and we LOVE how it elevates our look – but if you're new to the trend, here's a couple of helpful hints… 1. Ensure the cuffs don't surpass your hands. You'll be shutting them in doors or dipping them in your dinner which is anything but chic! 2. Think carefully about what you're wearing on top – there's a lot of extra fabric to consider when slipping your arms into a jacket or sweater. If you're not already a convert, we really recommend adding a statement shirt to your repertoire as it works with a myriad of looks (think tucked into suit trousers or layered under a pinny), plus it's a fash-pack fave so you'll earn outfit kudos as soon as you step out the door!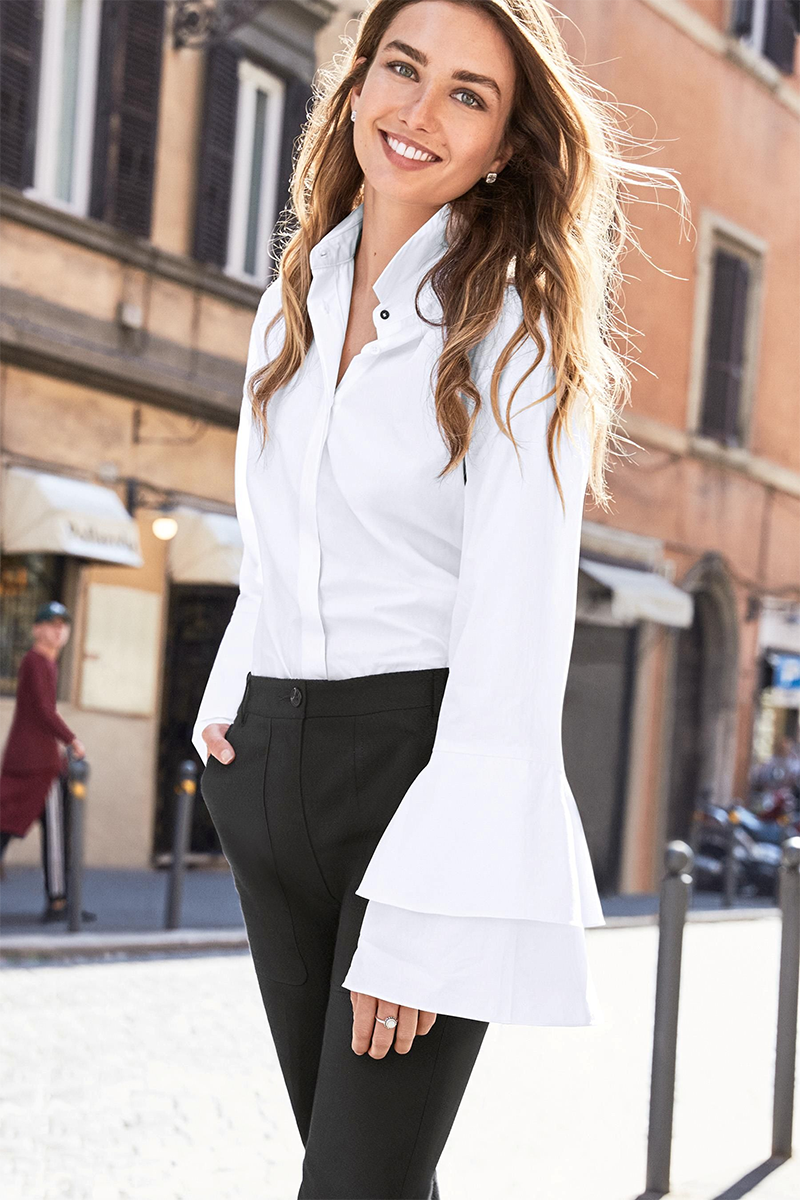 A FULL SKIRT
A good skirt is an absolute necessity in every woman's working wardrobe, even if your role is super casual! This floral skirt is going straight on our wishlist because dressed up or down – it's ever versatile meaning cost per wear is low! A crisp shirt or fine knit will look effortlessly smart for the 9-5 but it's easily elevated with a silky cami for the evening. If dress-down Friday is a thing in your workplace, you could don some adidas trainers and a nonchalantly tucked tee for a look that's super cool as well as meeting-appropriate!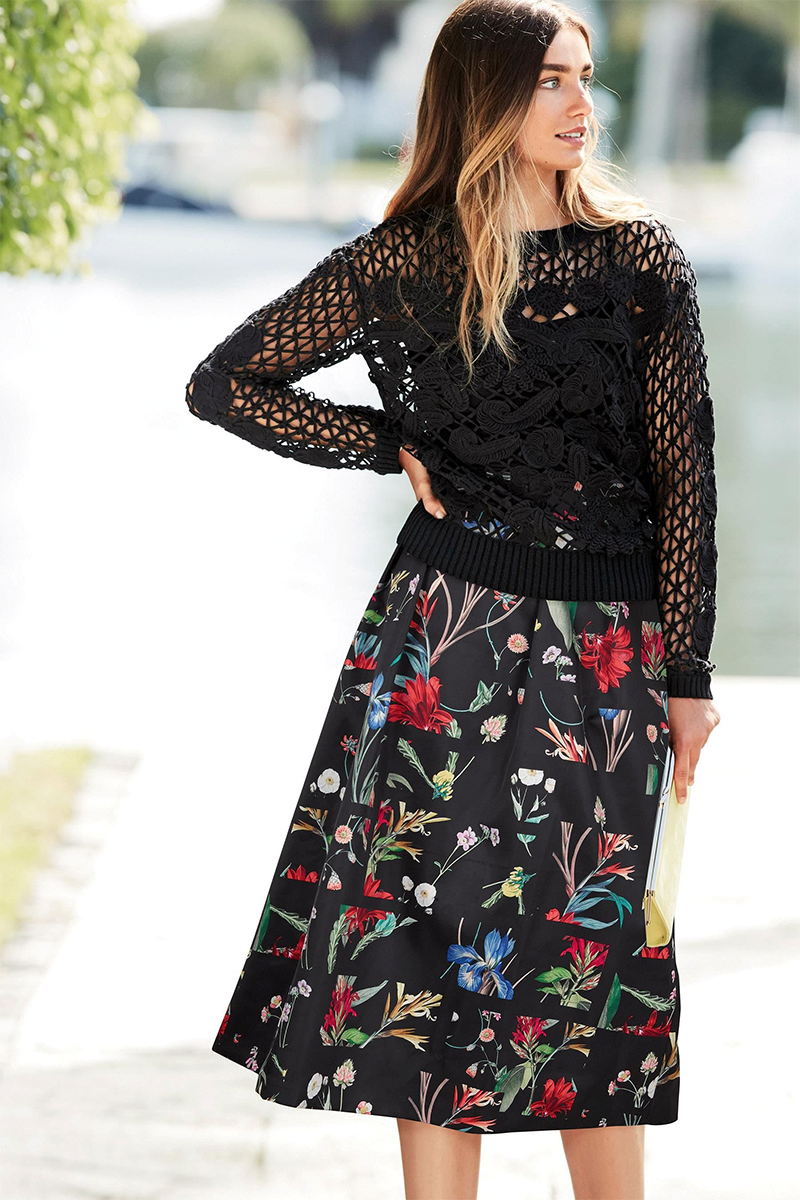 CHIC COVER-UP
Does anyone else find it hard to reach a happy medium when it comes to temperature in the office?? When you're hot and wanting to open the window, there's always someone complaining they're cold… so what's the solution? Chic, interchangeable layers, obvs! From structured blazers to cape over your shoulders to blanket scarves that double-up as pashminas – there are various ways to control your temperature. Our favourite new season piece that's perfect to throw on when you're feeling the chill is this Stripy Stitch Jacket. Worn with a simple cami or woven top, it adds interest to your office attire. If you're always hot, it's ideal as with no buttons or intricate fastenings you can slip it off and onto the back of your chair in no time!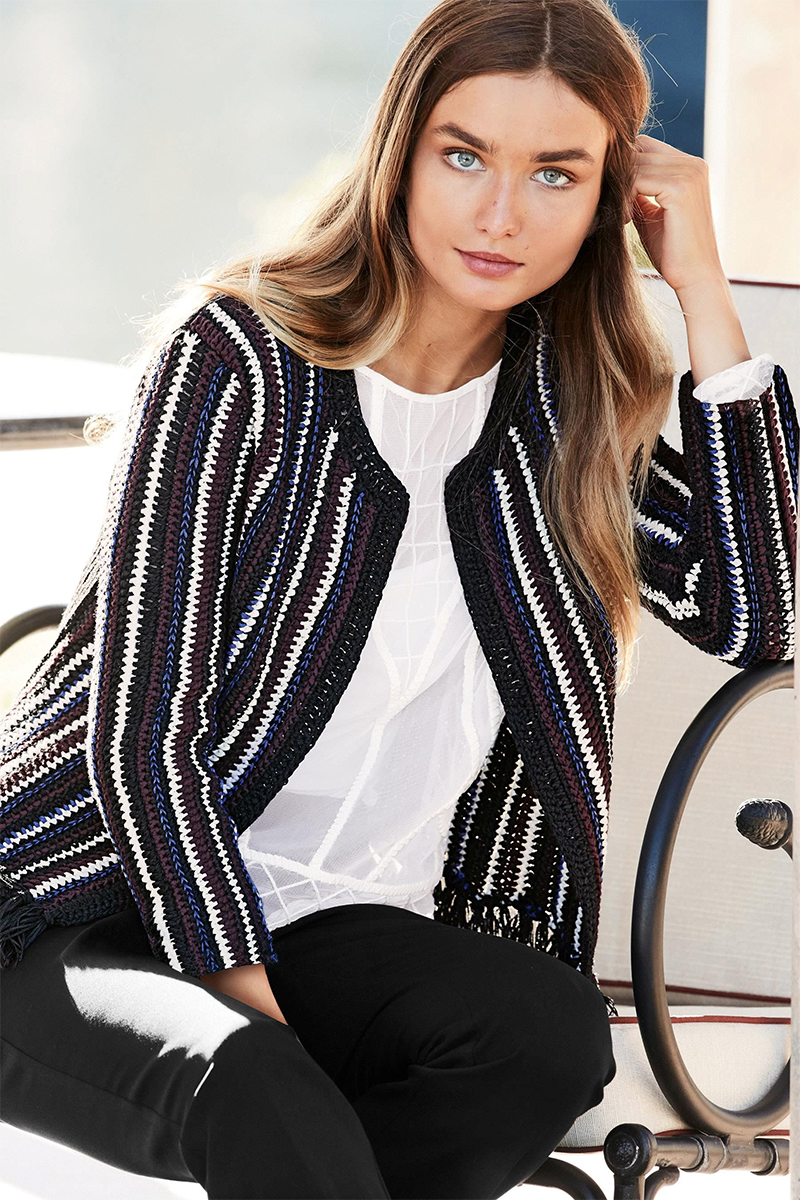 ALTERNATIVE SUITING
Now this one entirely depends on the level of smartness required at work, but for those of you who are regular wearers of tailoring – why not try something new this season? Overhaul your bobbly skirt suit with a modern two-piece in an unexpected hue like this Berry Textured Suit. Of course, doing the double and wearing it as a suit is the way to score *major* wardrobe cred, but for those who prefer something subtler – both the jacket and trousers will provide endless outfit combinations!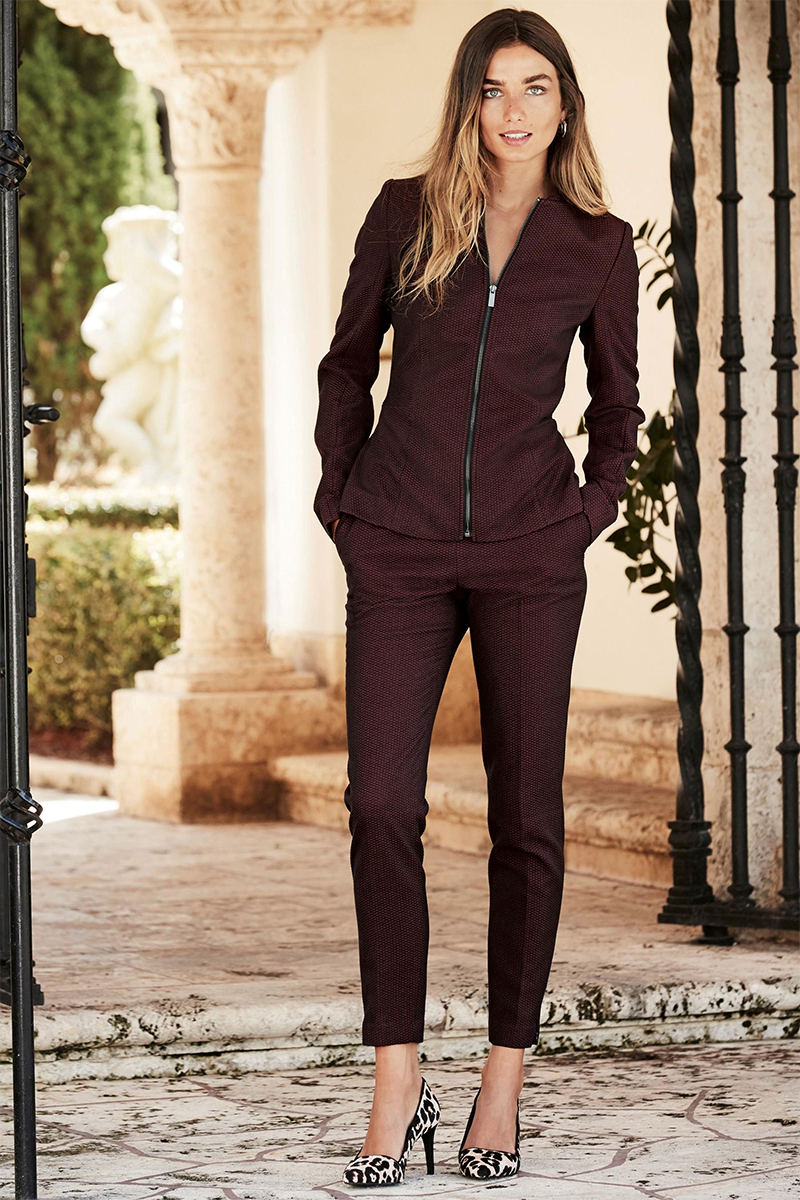 So those are our top need-to-know pieces for the 9-5 – we hope you like them! And if you're STILL thinking that's all very well but you don't have enough time to be shopping – simply hover over the things you like above and you're *only* a couple of clicks away from NEXT DAY delivery… 😉
You might also like