We headed off in search of the sun to give you a flavour of how our NEW collection threads will look while you're vacationing. And although we're now desperately searching for our actual holiday destinations – at least we know what we'll be wearing!
---
For ambling around down by the marina (pretending you're waiting for your yacht to dock), this just-in linen suit is perfect. When more than a single smart layer is required in +30°C, we'll only consider thinner fabrics. Unnecessary perspiration is not a good look when suave is the aim of the game. For some extra air flow, be sure to go sockless in the slickest of loafers.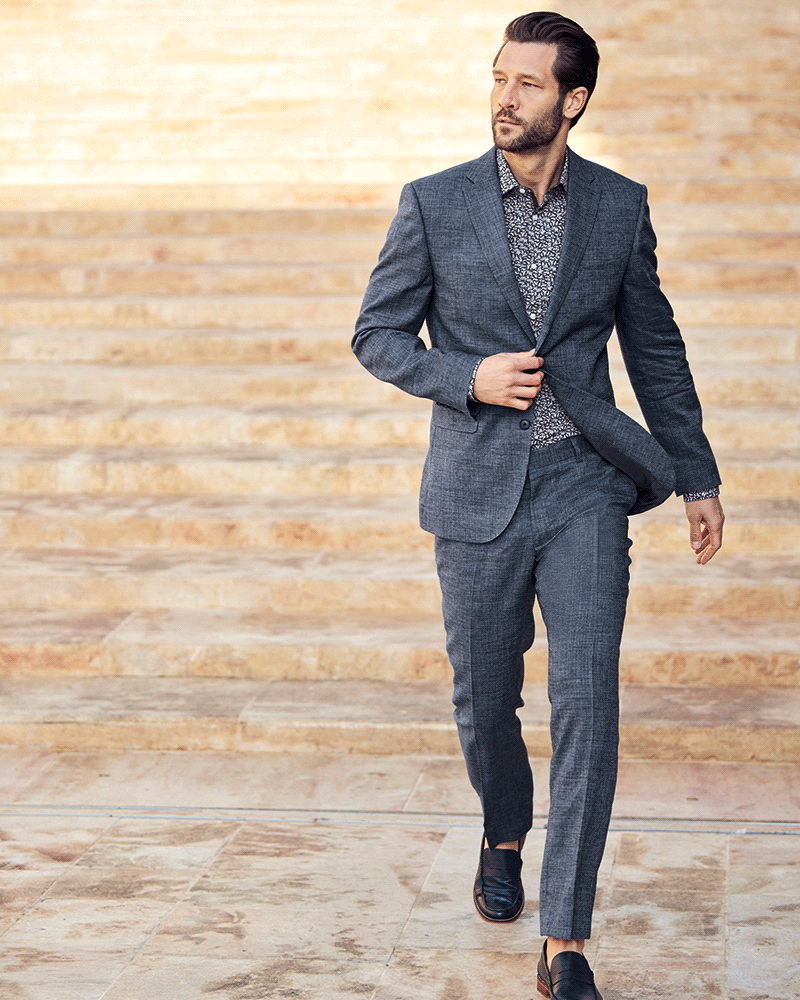 If being über casual is what your holidays are really about, why not venture beyond the basics and get graphic with your tees. In orange, Florida's finest export, but with none of the tackiness associated with the sunshine state, this tee with artwork from our in-house design team is a premium-feel #NextGetaway essential.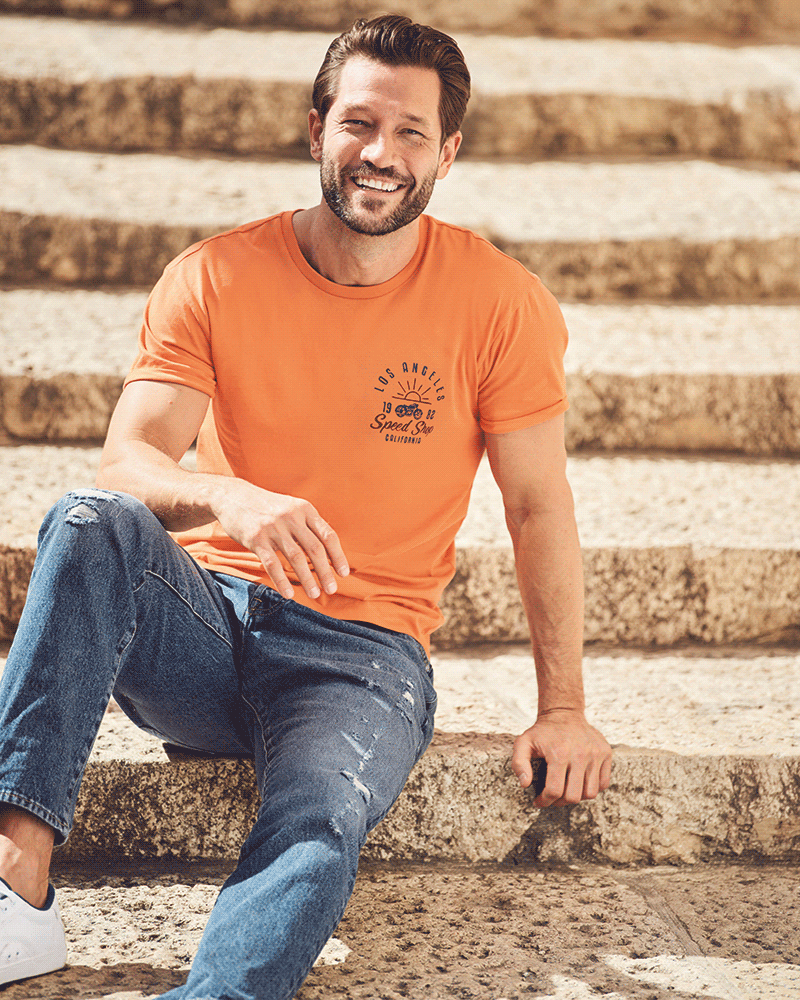 The real king of holiday staples is undoubtedly the navy polo. For small suitcase trips, its versatility is unrivalled and in such an expensive-looking navy you can't argue with the £18 price tag. Gazing at it alone takes us straight to seafood dinners on the beach with sand between our toes – it might as well come smelling of aftersun.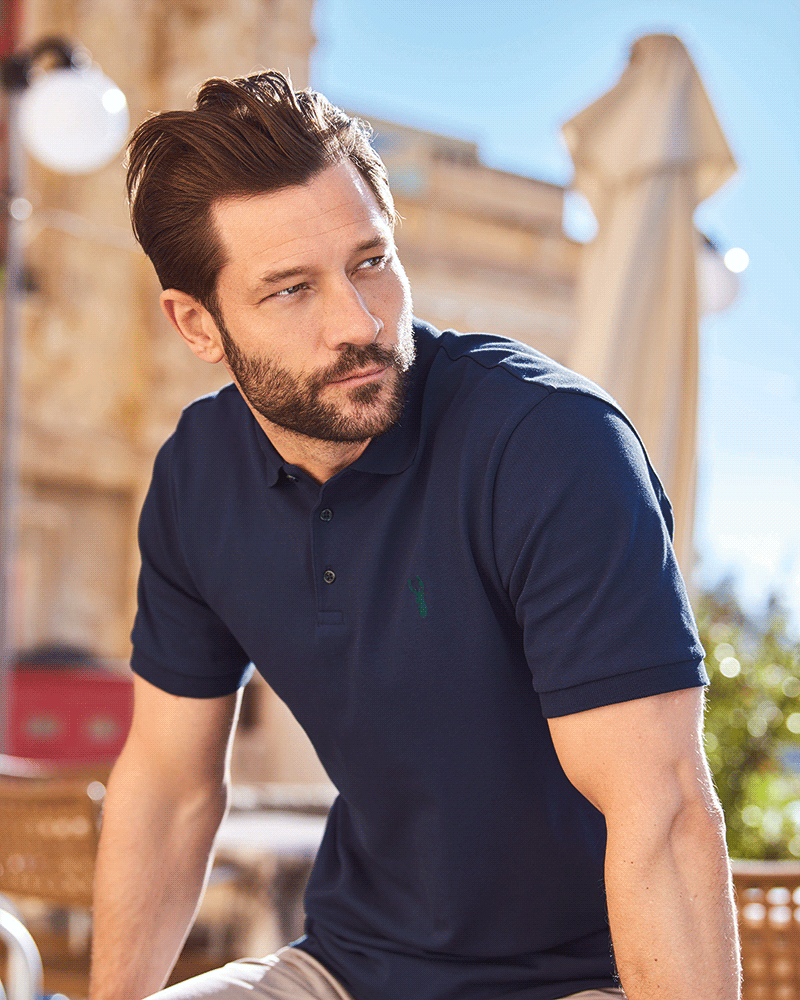 From our NEW collections, yet as classic as they come, we couldn't bear to venture off on our #NextGetaway without our fine stripe shirt. Button-down is really… pushing our buttons and scores a perfect 10 on crispness. Just check your Airbnb has an iron…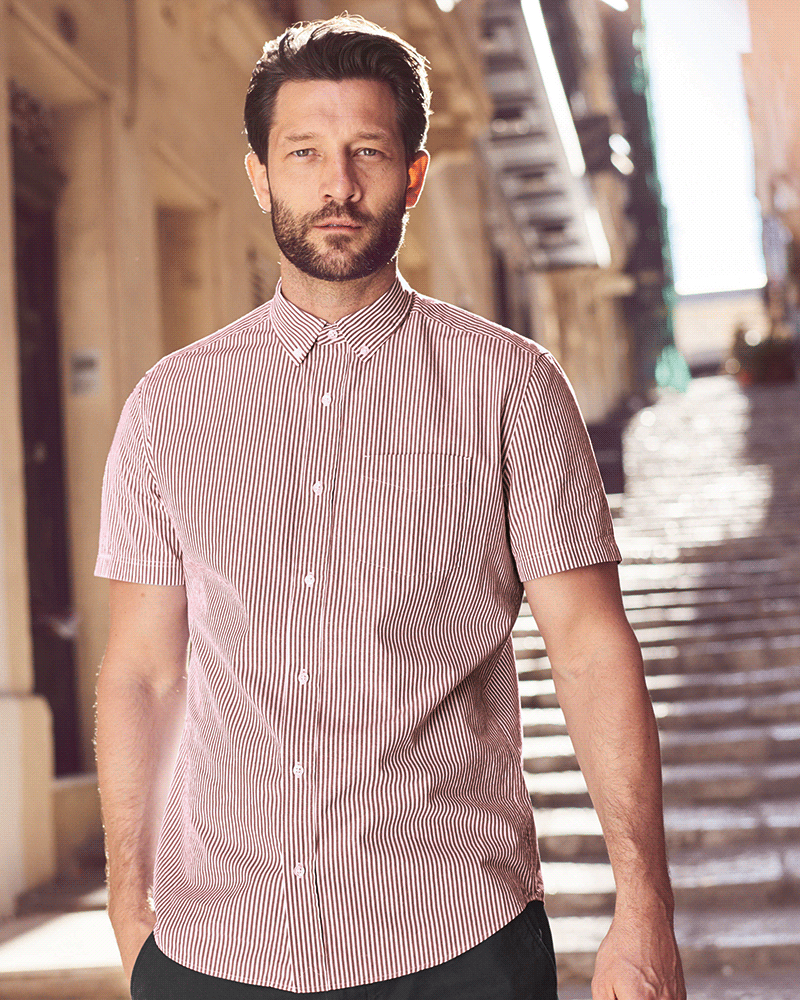 Have you been inspired to help re-brand the "Brits abroad" stereotype? Let us know @NextOfficial on Twitter and head to @NextOfficialMan on Insta for all things Next and menswear!
You might also like