Just landed, just arrived, touched down, new season, fresh arrivals – we're sure you already know the score when newness drops. Kids kitted out in Next are EVERYWHERE and if there weren't such a huge variety of options for your little one, there'd be accidental twinning on a mammoth scale. The new season's assortment of awesomeness is obviously exactly what's to be expected from our girls and boyswear collections – huge amounts of depth to dip into and almost everything you could possibly want for them! To give you a first flavour of what's appeared online and in store for boys, we've made a small selection things we think you'll like. If we've not nailed what you need, then head here now to find it!
---
First up, looking like a couple of pint-sized (but ever so stylish) archaeologists, are this BFF duo looking effortlessly trend in eye-catching blue! Especially awesome in our eyes is the blue stripe shirt – shrinking a traditionally adult pattern down in size without letting it be anything other than adorable. Dip dye too will forever be a winner; paired with white trews (which would have to be limited to special occasions!), you'll be the parent being quizzed on their small-people shopping habits.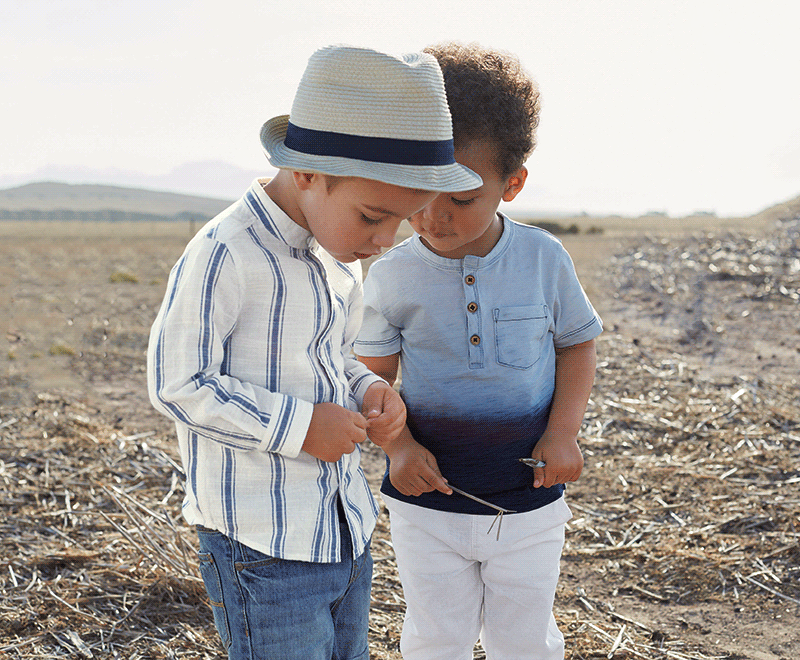 For boys a little older, fully charged with the energy of early teens, bright burst tie-dye is as perfect a fit as Sonny and Cher or avocado and bacon. Pictured here in exactly the full riotous action we'd imagined, we're hoping the energetic colours make way for burn out by bedtime. Bleach jeans with rip details are our fave pairing with such peachy colours, completing the crazy-Cali surfer combo with serious aplomb.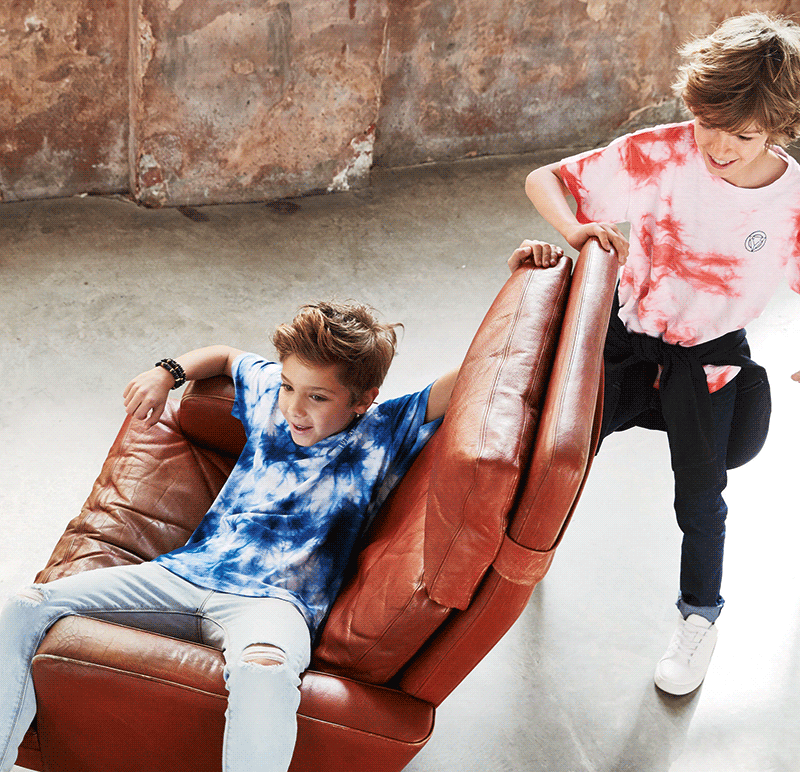 Then lastly, looking so impossibly good that we can't believe these outfits could be on our doorsteps tomorrow are these two skatepark-frequenting little fellas. The realest romper we've ever come across was what first piqued our interest, but we stayed for the starry ensemble; khaki bottoms and a white top is a colour combo we need to start exploring ourselves – asap! Then although we obviously love a branded pair of trainers, at the price these two pairs cost – we're thinking again…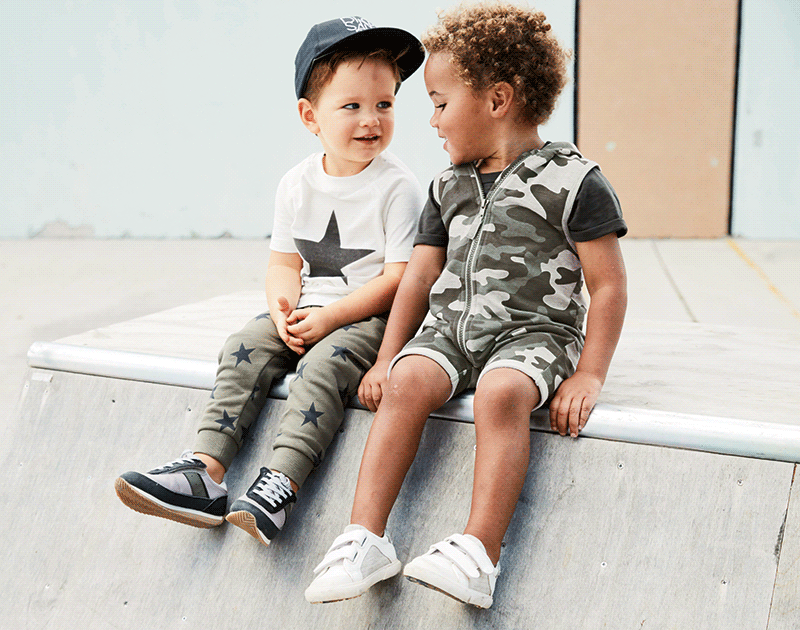 Found an item you have to have for a little dude you love? Tap through the image to bag it, then let us know @NextOfficial on Twitter!
You might also like