Last weekend's scorchio conditions saw us scurrying outdoors in whatever summery clothes we could extract from the wintry depths of our wardrobes. Musty camisoles and too-tight shorts weren't exactly how we imagined our debut into summer would look BUT – it did inspire us to buy lots of lovely new things from our NEW collections so that we're prepped for the next heatwave…! For the lowdown on our latest purchases, carry on reading…
---
There's a definite penchant for crochet this season and we are TOTALLY hooked. From cricket-style sweaters to cardis to our must-have bikini, the options are literally endless where this summery knit is concerned. And yes, it is a knit and no we're not going mad… the good thing about crochet is you get a nice breeze, it's basically temperature control in clothes form…
Next on our recently purchased list is denim shorts. Or, just denim in general really… Despite being regarded by many as an autumn/winter fabric, denim is set to play a huge role in our getaway wardrobes. Whether it's our super cute embroidered micro-shorts or some effortlessly cool wide leg culottes, we're wearing denim with EVERYTHING.
If you haven't booked your next getaway, don't let that put you off shopping swimwear. Now is the time to nab the hottest pieces and booooy do we have LOADS to choose from. If you're a one-piece gal, you need to add our navy crochet swimsuit to your basket, or if bikinis are more your thing – you can't get any cooler than our silver bandeau version.
Has this inspired you to get your wardrobe in check for summer? Why not grab a cuppa and browse our NEW collections.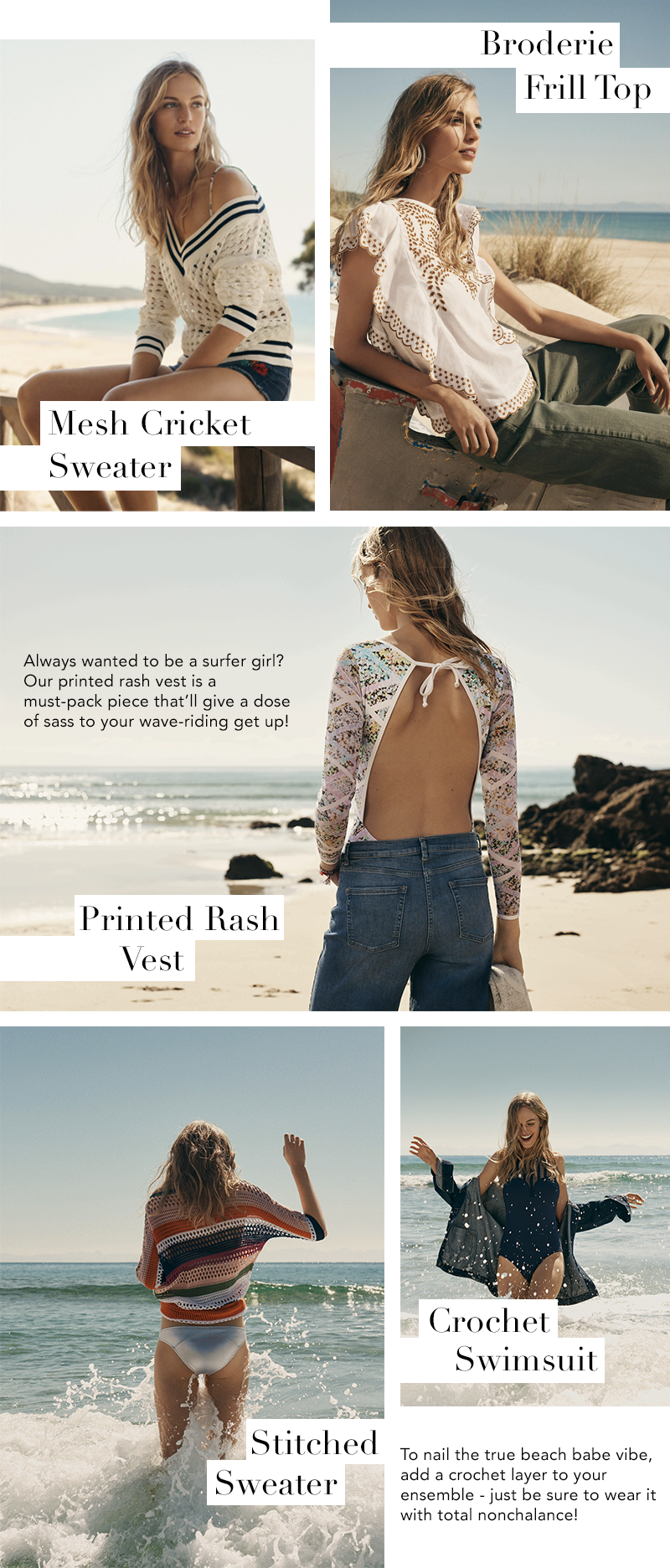 You might also like