It's a new week… (and we might be a little depressed at the prospect) BUT we're here with some NEW IN workwear staples to rejuvenate your 9-5 wardrobe! Was anyone else unenthusiastically scanning through their wardrobes this morning, feeling gloomy at what was staring back them? You're not alone. Looking good makes us feel good, and what better way to feel confident at work than strolling in wearing new garms! We've picked 10 of our current fave workwear staples, hover over each of them to shop straight from this post…
---
If you associate workwear with doom and gloom, it's high time to switch things up. Of course if there's a strict dress code enforced at your workplace, not all of these will apply but there are certainly quick tricks to employ (ahem, no pun intended…!) to update your outfits.
Print clashing might sound like an instant no-no, but if mastered properly, can add a whole new level of chic to your daily ensembles. Try teaming a stripe fine knit sweater with a floral or geo skirt, just be sure to tuck in the top to create a clear break between prints.
If suiting is a must, add a mannish blazer to your jacket arsenal – a longer line is this season's silhouette of choice. Also, checks are IN.
Deconstructed shapes are another way to refresh your look – a jersey dress with an uber modern cut looks cool with minimum effort.
Are jeans allowed in your office? If so, this season is all about darker washes. A pair inky bootcuts are a versatile piece you'll wear outside of office hours too, so a great investment!
Accessories-wise, colour is key – whether it's bright ochre or more autumnal hues, either way – don't hold back, contest your colleagues who think workwear is boring!
Are you convinced it's time to sack off your current 9-5 attire? You can order all of these with NEXT DAY delivery, just Order by Midnight!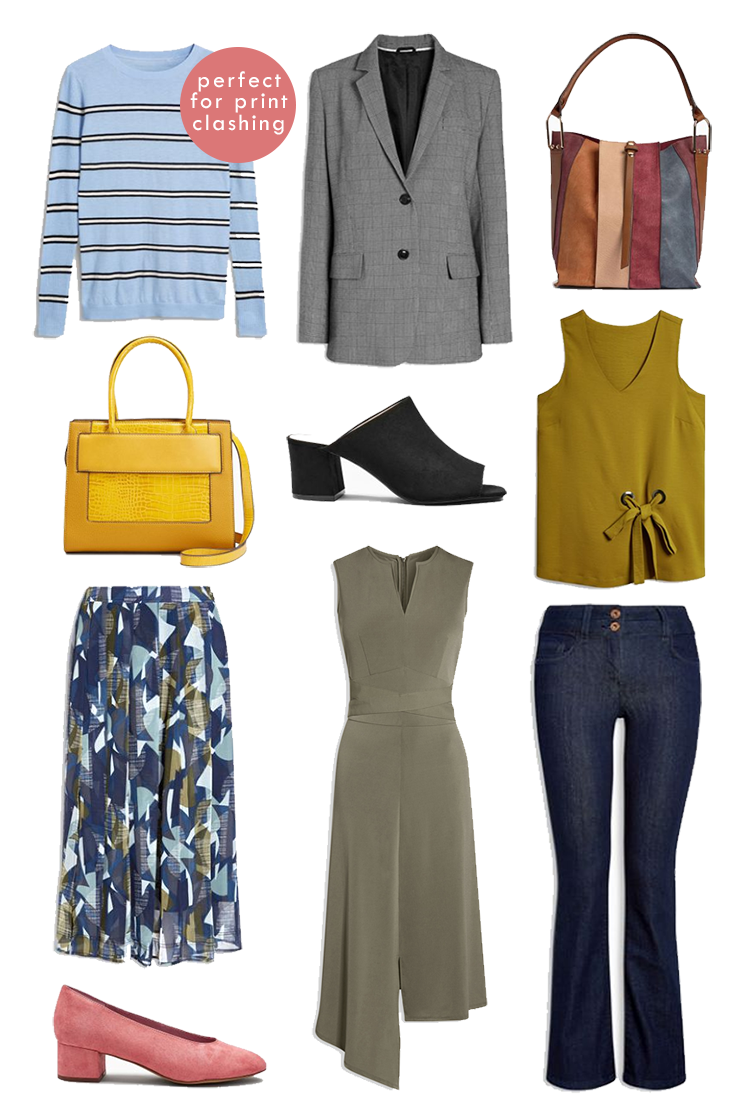 You might also like