We all know that when your workout gear is on point, your workout will be too. Whether you're in need of some motivation to get you back in the gym, or are ready to turbo charge your training regime with help from an activewear UPGRADE – it's officially time to shine! Introducing the NEWest and most sparkly collection yet – from Nike!
---
The festive season is approaching, bringing with it a whole load of Christmas parties – and of course, party food. Keeping trim throughout winter can be difficult, which is why hitting the gym now will put you one step ahead! Not only will you feel FABULOUS zipping up that little black dress, but you'll be SO ready to indulge come Christmas – we're already spying those mince pies! Speaking of all things festive, is there any better way to work out, than wearing head-to-toe sparkles? We think not.
Nike have just launched their most sparkly collection yet – comprising of sports bras and tights that are sure to get you noticed in the gym! With glittery tights, sports bras ranging from strappy to racerback, and trainers complete with metallic accents – your training gear just got elevated – meaning you have no excuse! 😉 Ladies – it's TIME TO SHINE.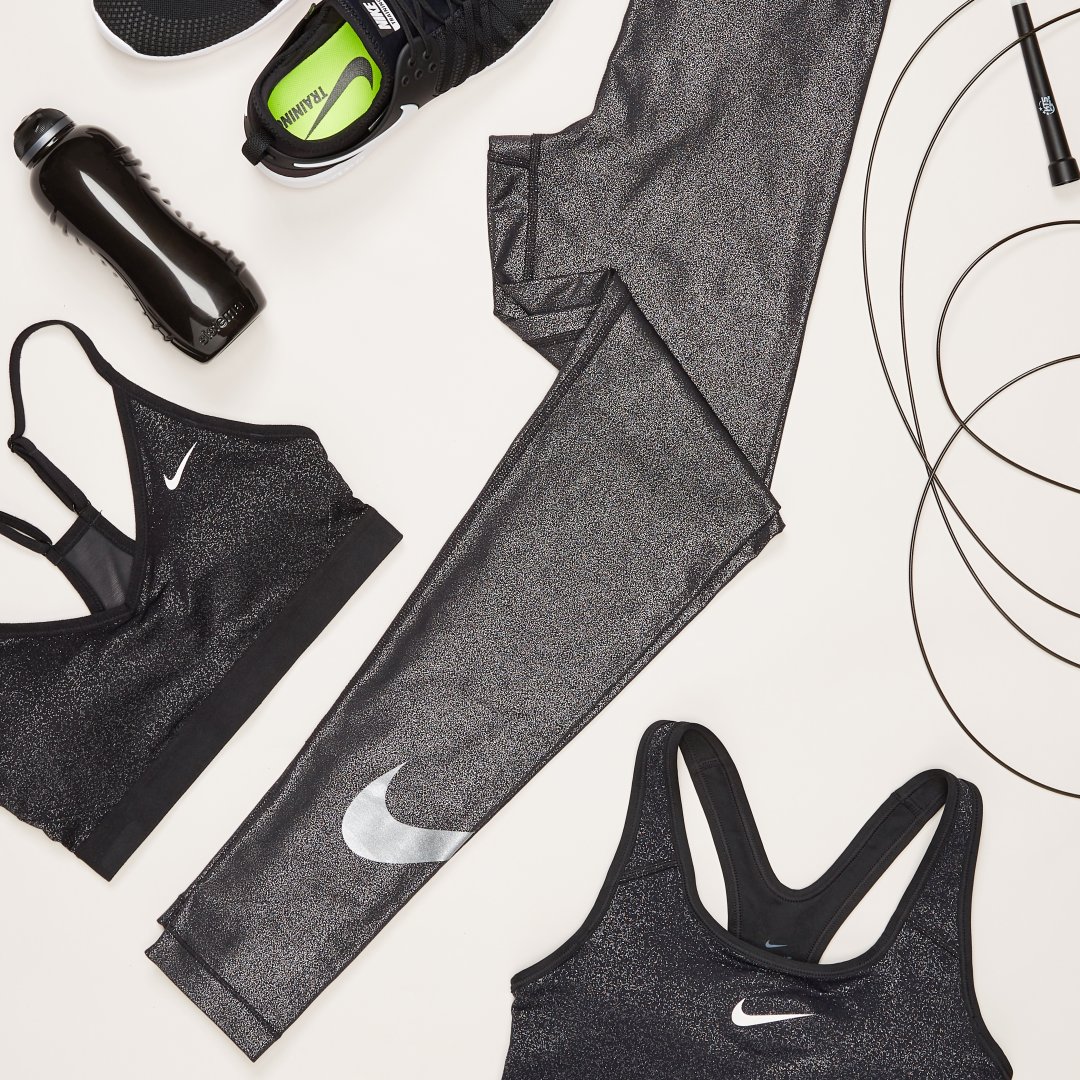 Ready to give your workout wardrobe the sparkliest of updates? Hover over your fave piece to shop for NEXT DAY delivery when you order by midnight – shop the full collection from Nike here! Want more inspiration? Follow us on Instagram and 'like' us on Facebook!
You might also like