Giving and receiving gifts is all part of the magic of Christmas but some gifts are more useful (read: welcome) than others… What we're angling towards here are clothing items for kids bought by much loved (but potentially out-of-touch) relatives. And they all tend to follow a similar theme. They're things that little ones absolutely LOVE at first sight – big impact items that really jump out to little pairs of eyes…
---
On the whole the usefulness of these items is a little suspect. Things like tutus and super hero costumes are, beyond their initial reaction, not that endearing from the perspective of a parent. Every year we cross our fingers that Grandma and Uncle Barry have seen things from our perspective and settled on sensible wardrobe additions in complimentary colours that are conducive to getting out of the house in under two hours. Every year our hopes are raised and then dashed.
Picture the excited look on the faces of little girls opening their entirely impractical gifts versus the pained expression of a parent who knows it'll spark WW3 when forbidding it to be worn to Sainsburys. A nice hat and matching scarf may have entered the fray if you're lucky, but it's unlikely anything water repellent or thermal will have arrived. It's the thought that counts… *repeats to self*.
The optimal gift we would suggest, would be something that will be used time and time again, something that they love, something without Christmassy connotations that quickly fade and something with space to be grown into. For us that summary is epitomised by a fun and very practical coat.
So, even if you've wound up in a sea of fancy dress costumes – you can be rest assured that it's super easy to find something with serious longevity here. Shopping for the smaller members of the family is so fun anyway it's not a completely unenviable task. Let us know @NextOfficial which pieces from our NEW season collections you pick out!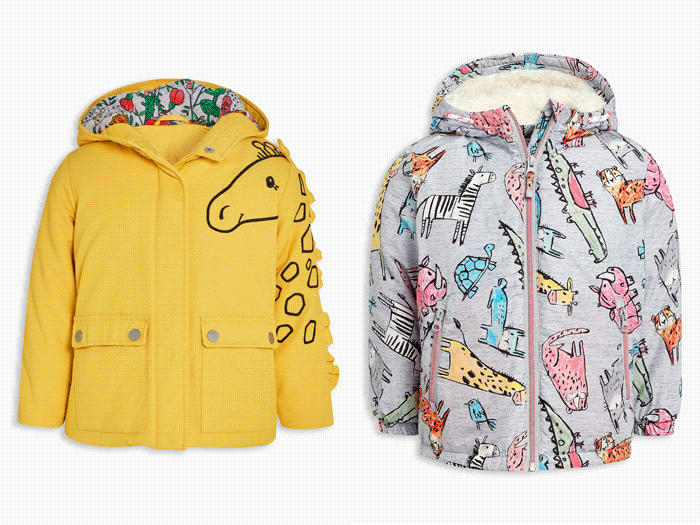 You might also like