Dressing for the day-to-day can sometimes be a draaaain on our imagination, especially when we're in between seasons and our 9-5 wardrobe is becoming super samey. Luckily, the fash pack's taste for all things athleisure and well – COMFY shows no signs of slowing! Now obviously if your work dress code requires you to be smart, these looks may not fly – but you'll have some killer weekend outfits up your sleeve at the very least…!
---
Layer with a hoody
So the humble hoody has made its way back into the fashion consciousness – who knew it would become such a staple? You need to forget all your preconceptions on this one. We're talking premium fabrics and a longer length that can be styled UP to suit your dress code. For the fashionistas – you should be wearing it oversize with suit trousers and heels for a look that's straight off the catwalk. For those who are struggling to imagine it outside of a brisk-walk-to-the-supermarket setting, use it for layering when the temperature drops. Rather than your go-to knit, take a hoody and pop it under a statement jacket – it instantly gives it that much-coveted athleisure/urban feel.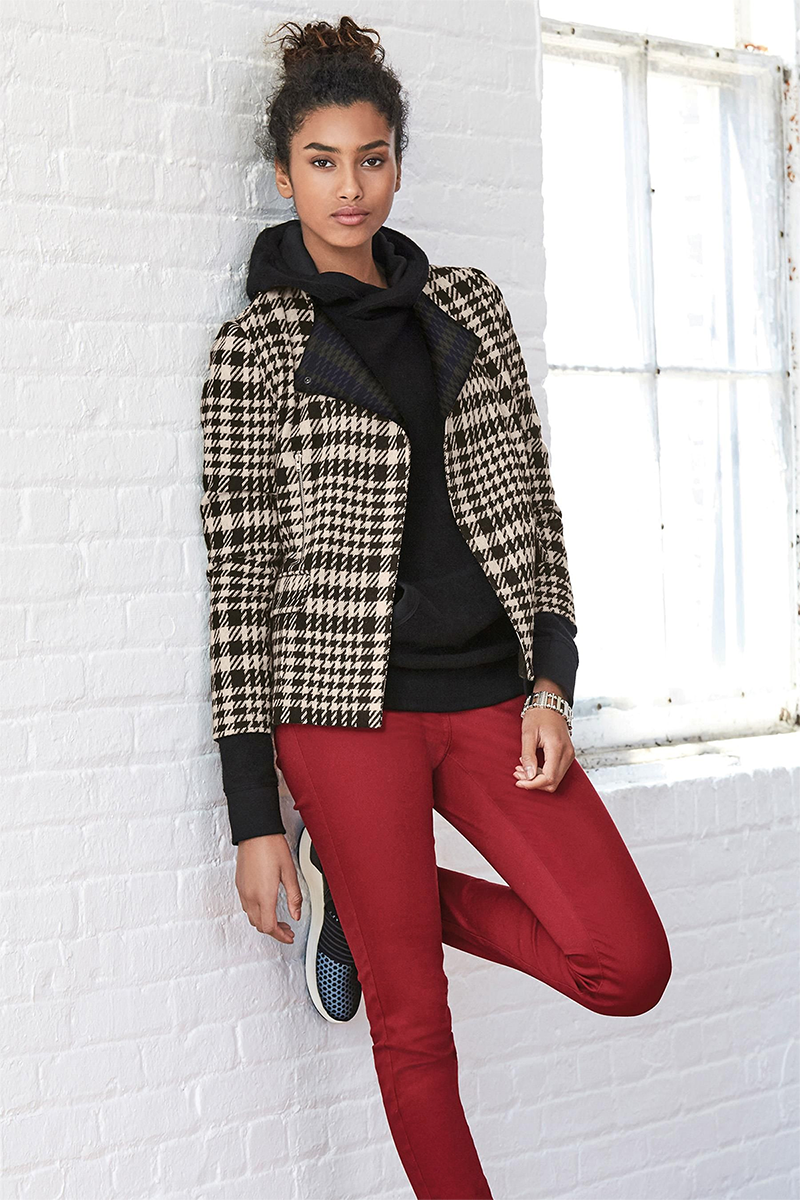 Keep it simple
Obtaining that 'insouciant-cool' vibe is a tricky one to master, but with the right unassuming separates – you're more likely to nail it. Take a simple knit sweat in one of this season's jewel tones and pair it with either a skirt or trousers featuring some subtle detail. We're luuuurving all things dogtooth at the moment, it's a great print to transition the seasons! A simple pair of pumps will complete the look nicely, but opt for something fabric-rich… even though we're going for 'off-duty cool' – we still want to make a statement. Something like velvet won't steal the show but it's a carefully considered outfit addition.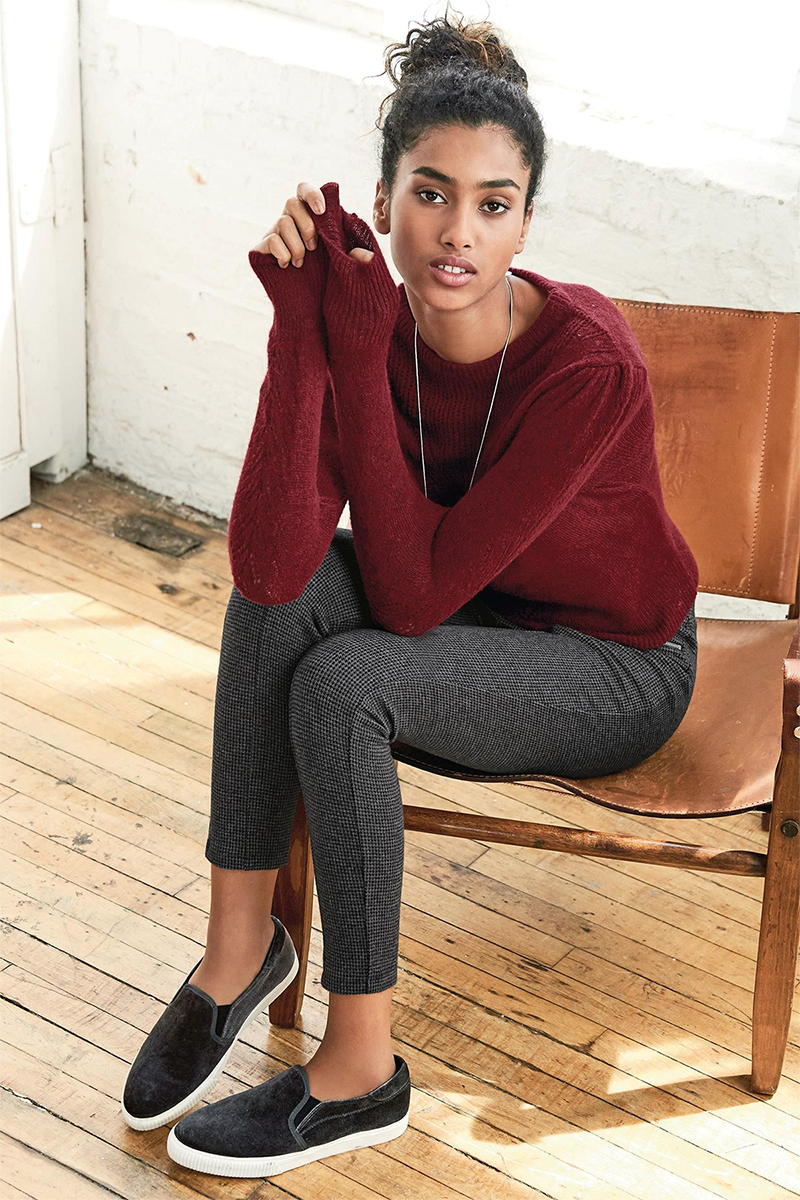 Throw on a leather jacket
When it comes to off-duty dressing, an absolute no-brainer  is a leather jacket (or a leather look jacket). It is hands down one of THE most versatile wardrobe pieces… You can layer with it (over a hoody or knit are our go-to's), or elevate it for the evening by caping it over your 'out out' ensemble. Despite the fact most people own a leather jacket, there are endless styles to choose from whether you want a more traditional biker style with epaulettes and ALL of the hardware, or something more feminine with a waterfall front in a softer, buttery leather. The great thing is it's a grab-and-go piece making it a must-have to nail that off-duty look.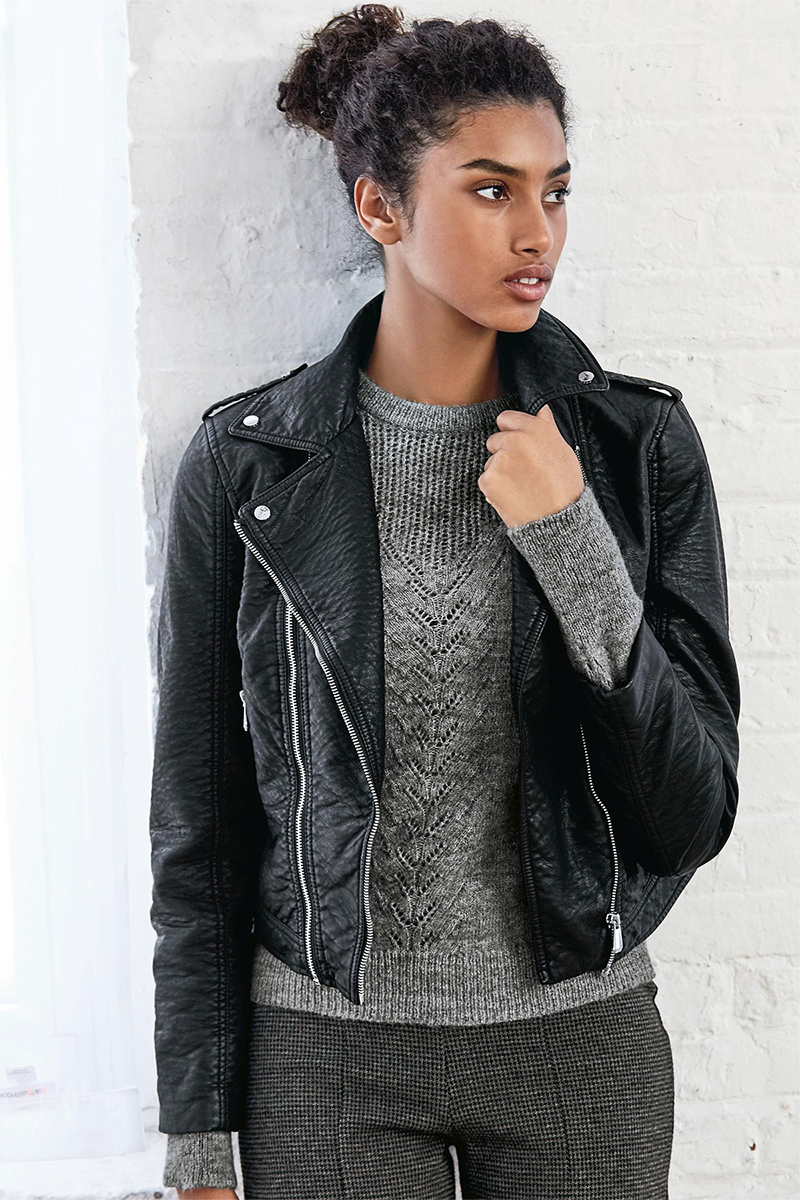 So those are 3 ways to make an off-duty statement! Are you nailing all 3, or just starting out? Hover over each of the pics to shop straight from this post, and remember – you can shop as late as midnight and STILL have your haul delivered the next day… winning!
You might also like