Mixing and matching tailoring pieces with the casual elements of our wardrobe remains alive and well this season. And as a theme we love to revisit on the blog, we thought we'd bring you some inspiration and pointers on how to make more of your tailored trouser collection. It's very simple, keep reading for our 3 step approach…
---
To get the most impact from your tailored trousers, let them do the talking. Style with pared-back pieces and let their subtle details shine. A plain white tee is always a winner as are jackets with refined, uncomplicated details. Rolling up a sleeve adds the lightest of punky nods, subtly highlighting the interplay of styles.
Place further emphasis on freshness by getting the iron out – you're going to the effort of taking on a new look so might as well make the most of it. The crisp line added with a front facing crease means the trousers work harder for you, giving you a much more considered overall look. While the iron's out, give the pleats into your waist a good going over too.
As we're already trotting out one well rehearsed theme, here's another – white sneaks. Quintessentially casual, they're the perfect style choice for upping the formal/informal contrast and you can check our whole offering here. Low rise and with minimal ostentatiousness would be our primary considerations.
Tap the image to shop straight from the blog or flick through some other options here. And make sure you let us know what you opt for @NextOfficial on Twitter!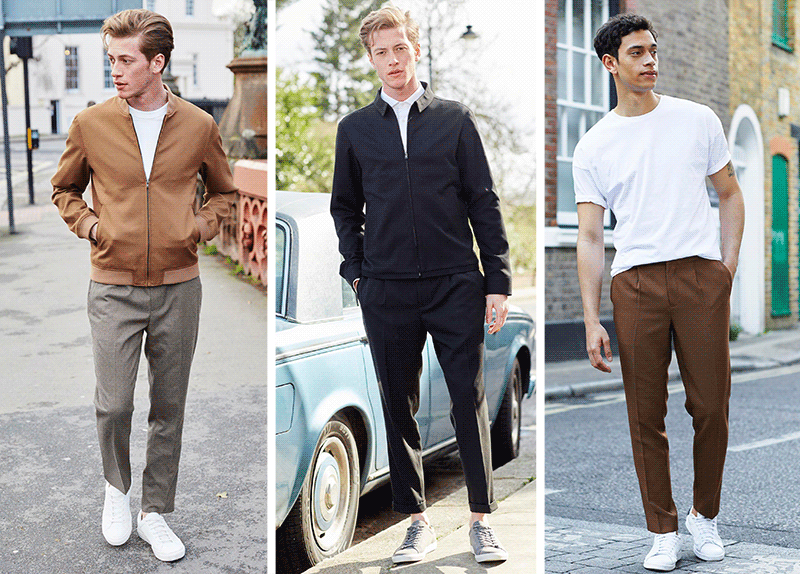 You might also like