Now that we've made it through the monotonous slog that is January, we can look forward to one of the best days of the year – Pancake Day. Unlike the divisiveness of Valentine's Day (which falls the day after), Shrove Tuesday can be enjoyed by everyone. Food is love, after all. But when it comes to toppings – the question is, how do you like yours? We've listed our 5 favourites along with quick recipes to make yourself!
---
L E M O N   A N D   S U G A R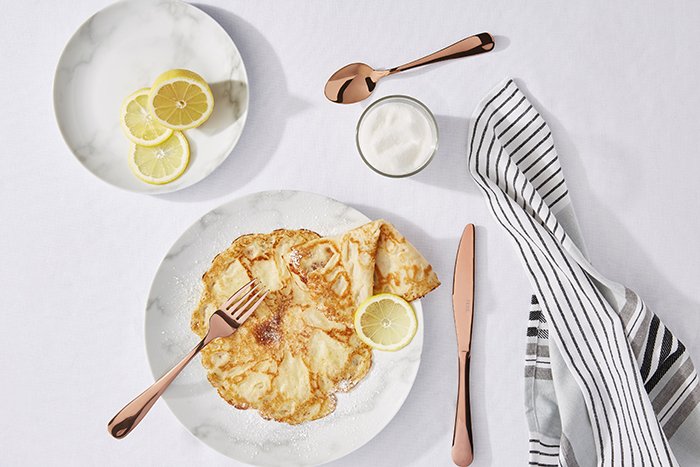 Plain and boring or… an understated champ? A 2017 YouGov poll surveyed more than 5000 Brits to reveal that lemon and sugar is in fact the UK's favourite topping combination. To perfect your pancakes before the main event, why not give this simple recipe a try?
Ingredients (makes 12)
100g plain flour | 2 large eggs | 300ml milk | 1 tbsp oil (plus a bit extra for frying) | Lemon wedges | Caster sugar
Method
Mix the flour, eggs, oil and a pinch of salt – whisking to create a smooth batter.
Let the mixture rest for 30mins, if you're patient…! If not, start cooking right away.
Turn the hob onto a medium heat. Slightly oil a frying pan then set it down onto the hob.
When hot, pour the mixture into the pan and cook for 1 minute on each side
Keep warm in a low oven until you've used up all the batter
Serve with lemon and sugar
B A N A N A   A N D   N U T E L L A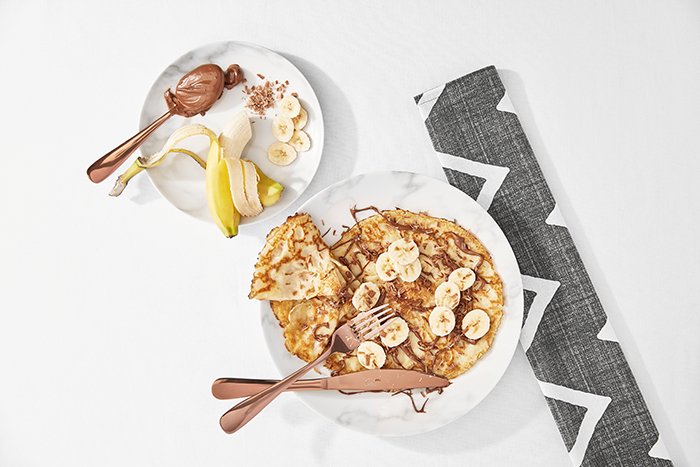 If lemon and sugar isn't sweet enough for you, why not try the delectably delicious banana and Nutella? It's one for the real sweet-toothed among us. If, like us, you can't get enough of banana flavour, try making them part of your pancake mix… *almost dribbles on keyboard*.
Ingredients (makes 6)
125g plain flour | 1 tablespoon caster sugar | 2 teaspoons baking powder | 1/4 teaspoon of salt | 1 egg, beaten | 225ml milk | 2 tbsp vegetable oil | 2 ripe bananas, mashed
Method
Mix the flour, caster sugar, baking powder and salt – then in a separate bowl, mix together egg, milk, vegetable oil and bananas.
Stir the flour mixture into the banana mixture (the batter is supposed to be a bit lumpy!)
Heat a lightly oiled pan over a medium heat. Pour the batter into the pan and cook for 1 minute on each side.
Serve with drizzled Nutella and sliced bananas for ALL of the yum.
M I X E D   B E R R I E S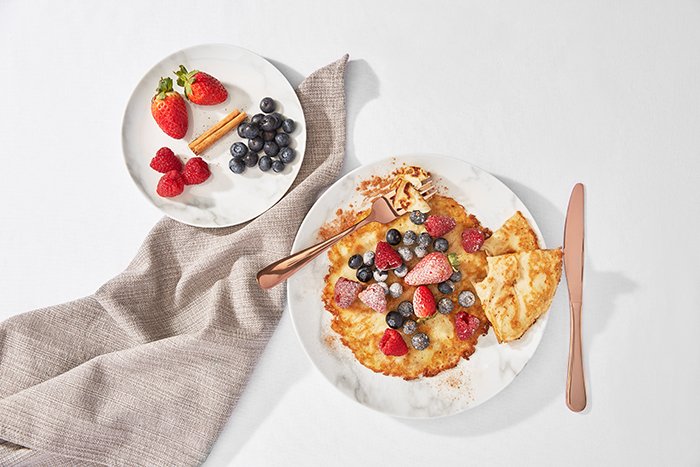 We don't blame you if the previous recipe was a little too on the indulgent side, so next up is a suitably light combination of mixed berries. If you're a fan of sweet and sour, we recommend lots of raspberries! Just sweeten to your taste with honey… Follow the same recipe as Lemon and Sugar, then pile on the fruit.
B A C O N   A N D   M A P L E   S Y R U P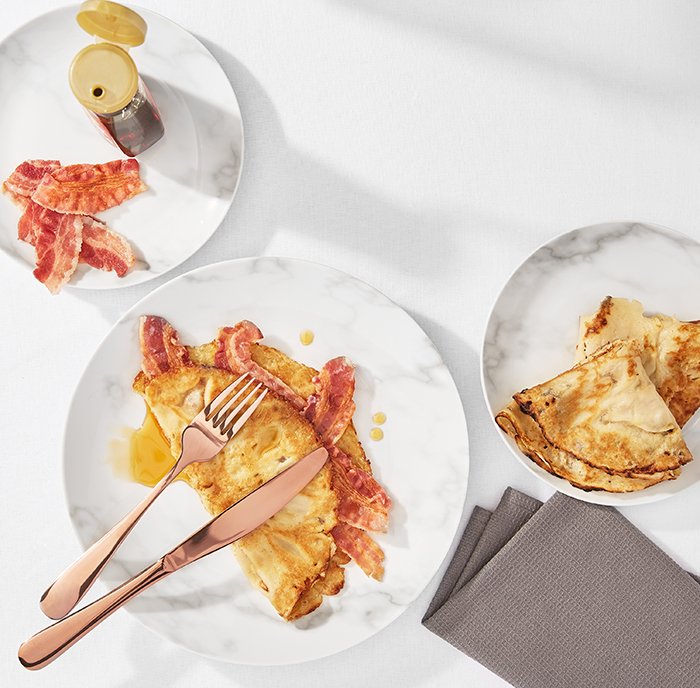 The third most popular topping among Brits according to the YouGov poll is maple syrup. This deliciously sweet nectar is so moreish we often find ourselves consuming half of a brand new squeezy bottle in one sitting…! (Anyone else?!). Bacon and maple syrup is an acquired taste but has become a staple on every brunch menu, and thankfully – it's super easy to recreate at home. Follow the recipe for Lemon and Sugar (without the lemon and sugar though, obvs), then grill some streaky bacon and retrieve the maple syrup from the cupboard. Done!
P E A N U T   B U T T E R   A N D   J A M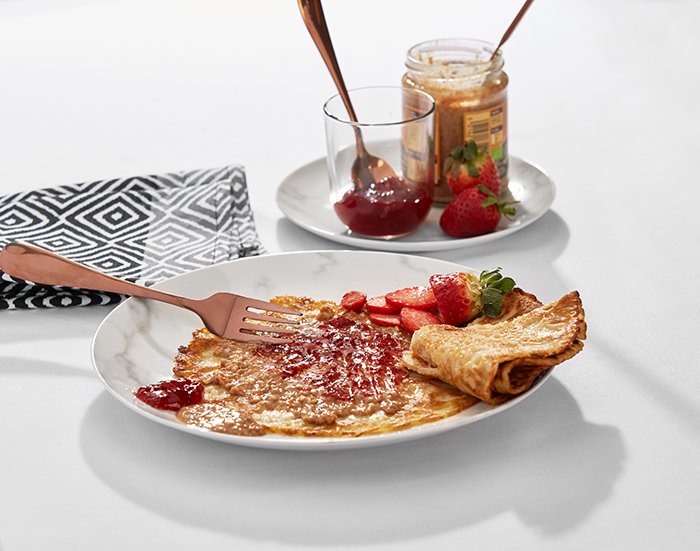 Lastly and probably our most controversial topping combination – peanut butter and jam. Another flavour from across the the pond, this is one that divides opinion. It's perfect for people who want a bit of sweet and savoury, plus it's great as a post-workout meal as it replenishes both carb and protein stores. Will you choose strawberry or raspberry jam though??
---
And that's it, our round up of our 5 favourite pancake toppings! Which is your favourite? Perhaps you're planning to try something new this year? Let us know by tweeting us @nextofficial. Also, to make your pancakes even more instagrammable – have a browse of our dinner sets and cutlery. 
You might also like