Every time we blink it feels like they've shot up another six inches. That gap between wrist and cuff gets a bit bigger and what at first looked like it was made JUST for them starts to look a little too tight. Next time we turn around they'll probably be in their thirties with full beards.
---
Before they suddenly surpass the 6 ft. mark hopefully there'll be many cute kidswear bits you'll be able to buy. If you're looking for something practical to pop them in for school nights and weekends at home, the next few months definitely call for two main things – so we're not remortgaging to keep the heating on full whack there has to be some decent cosiness involved and also to keep things on point for play time, flexibility is also a must. If that more flexible fit also means the sizing can start a little larger and live on usefully for longer, then all the better!
Trackies definitely once had a less than exemplary reputation, but we all know that's in the past – Instagram's let us know that nobody steps onto their long haul flight in a three piece suit these days. Forgetting what we used to wear in PE all those years ago and setting the compass for sports luxe territories, we think the best way to tick the little person wardrobe boxes is by tapping the image below and shopping our Sporty Zip numbers straight from the blog! You can look at all four colourways here.
Let us know which you're going for @NextOfficial on Twitter and make sure you share any awesome snaps with us on Insta by tagging #ShareWithNext!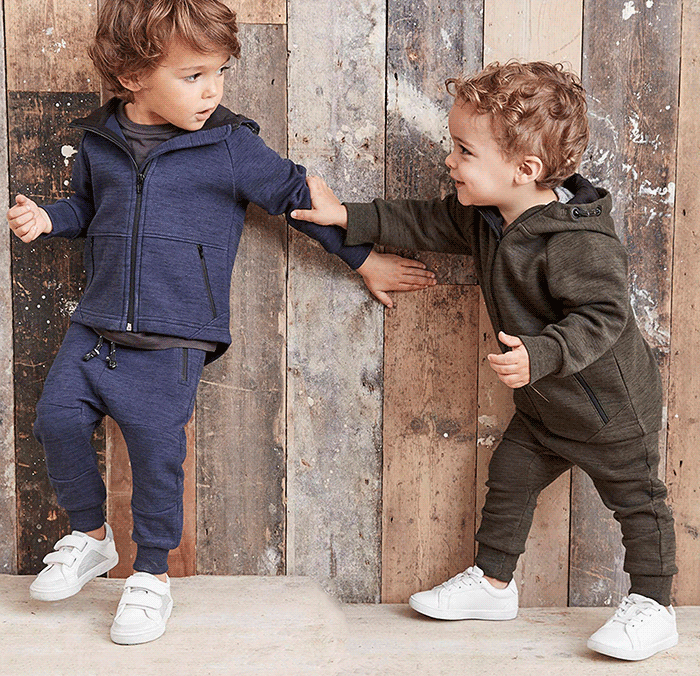 You might also like