If like us you've been scoping out this year's catwalks, you'll already know that EVERYONE is seeing red this season! First spotted in the summer and staying strong through to AW17, red is everywhere – from head-to-toe ensembles to pops of the statement shade through accessories. Despite it being the HOTTEST hue, we appreciate it can be tricky to wear – so we're here to help with Warehouse!
---
While a killer red dress is on most people's shopping lists for next season, not everyone is brave enough to rock all-red-everything just yet. Introducing small additions to your wardrobe will not only give a nod to the trend but will gear you up for going ALL out in autumn. We think the best place to start is with some arm candy and let's face it, can a girl ever have too many bags? The PERFECT accessory from Warehouse has just landed, and ladies – it's aaallll things dreamy. With a chic shopper style, it can be your verrrry own Mary Poppins bag for weekend dressing done RIGHT!
Now you've got your statement piece sorted (yes, we are basing this whole outfit around a bag!) it's time to talk clothes. We all know that stripes are a year round win, which is why we LURVE this dress from (you guessed it), Warehouse! Not only does it show a lil' shoulder, but of course – it looks killllla with red accessories! If you have an occasion on the cards, pair it with some simple court shoes, or nail those Saturday shopping spree vibes with a pair of fresh white sneaks from Converse.
Dare to wear red? Get ahead of the game and shop the below by hovering over the pic – for NEXT DAY delivery! If you fancy some more browsing – follow LabelOnline on Instagram and 'like' us on Facebook!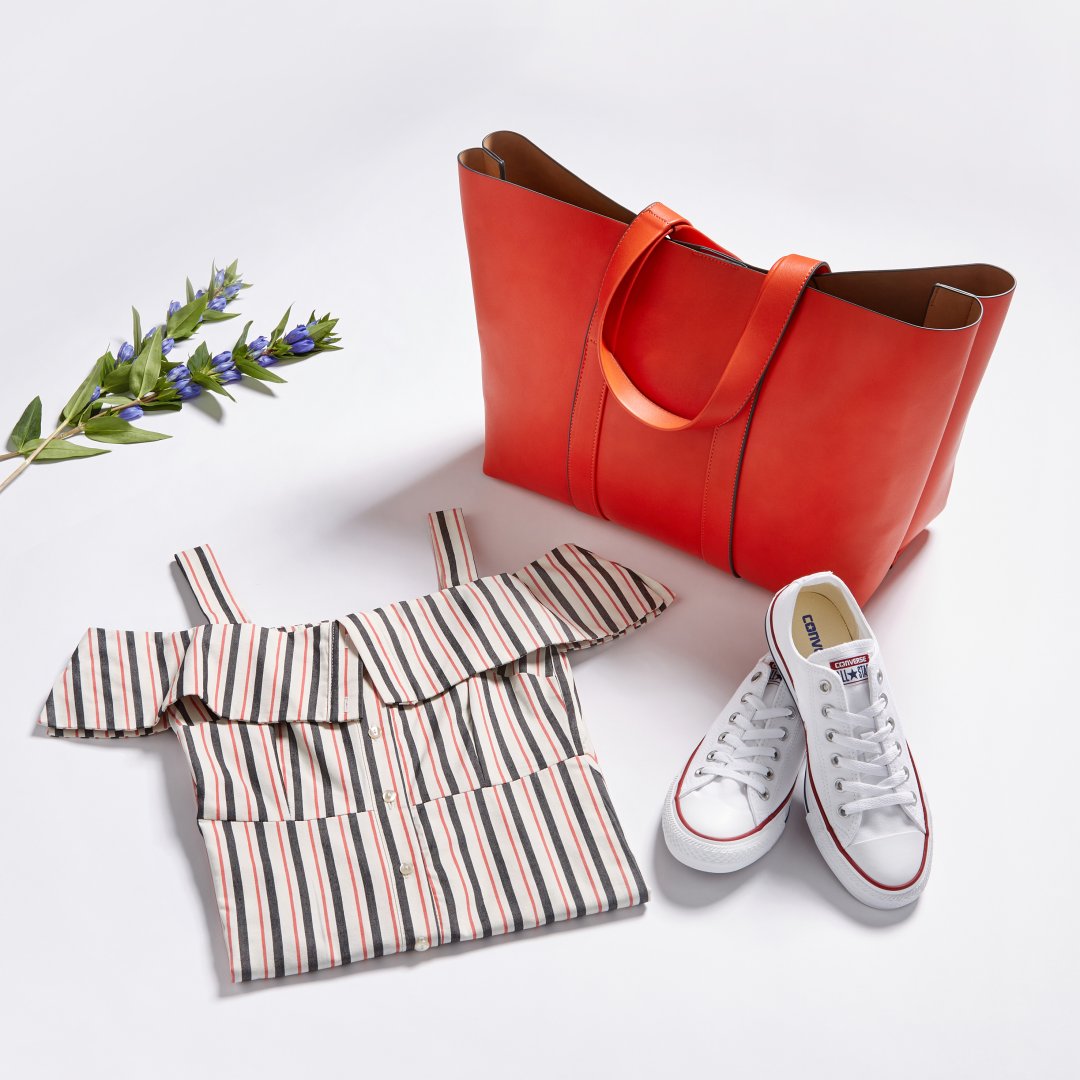 You might also like