For the next few minutes, we're transporting ourselves to an archipelago between Finland and Sweden. Scandi-island style décor is a move on from it's achingly cool brother, with the emphasis very much on colour and personality. It's the perfect home trend for people who enjoy cosy living without all the clutter. Read on to find out how to restyle your home the Scandi-island way and get more inspiration from our NEW arrivals online.
---
Eclectic accessorising
If your impression of Scandi-style is a pared-back monochrome palette punctuated with rustic wood and lush greenery, the idea of eclectic accessorising might seem completely off the mark. But in actual fact, when you head further afield to the dense forests of the Aland Islands, things start to become all the more twee! Imagine cute red cabins and converted harbour buildings providing accommodation for holiday-goers. The interiors are are crisp and clean but not devoid of colour. Red and blue are the accent colours which manifest themselves through floral embroidery, tile prints and graphic checks – against a backdrop of cream.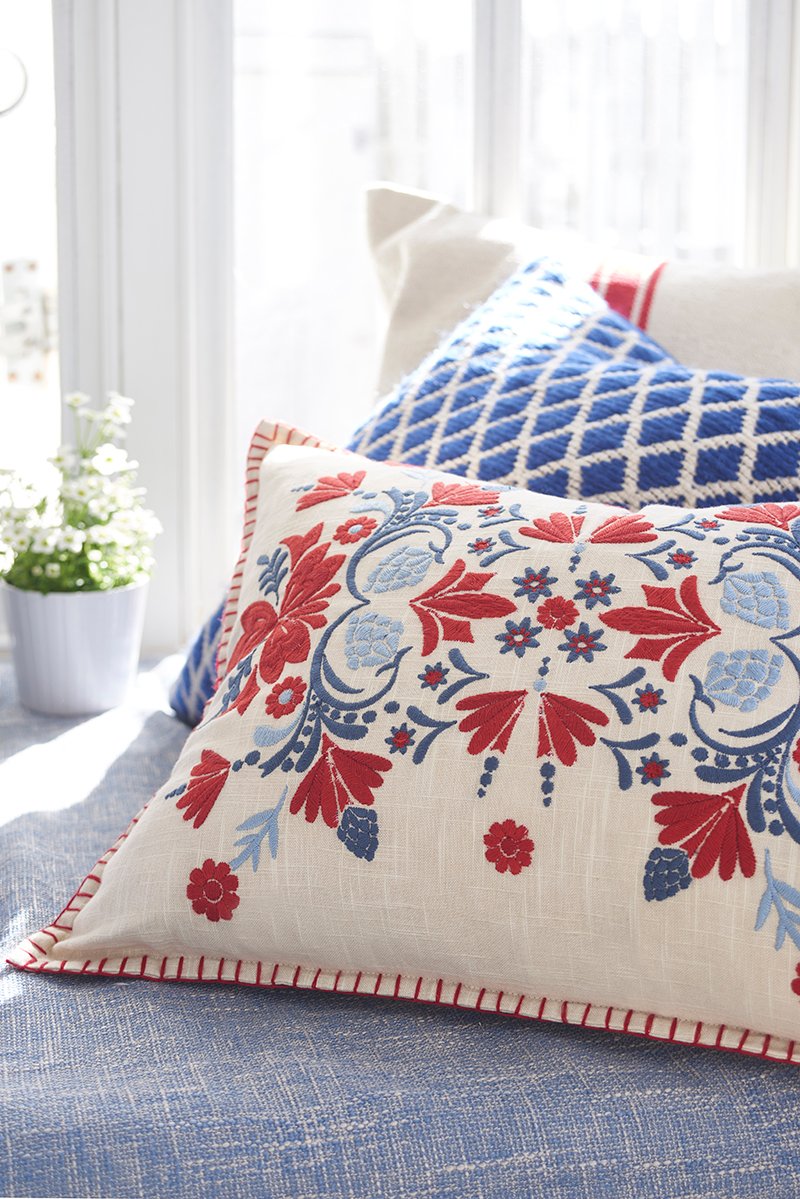 Subtle nods to the great outdoors
Situated amongst vast forests, for inhabitants of the islands – there's no need to go overboard when it comes to bringing the outdoors in. Subtle nods that complement the surroundings are all that's needed to inject new life! But for those of us who don't have the luxury of living in luscious isolation, we have more work to do to make our homes green. Consider decorative accessories, for example – you can use a glass vase or lantern to display some shrubbery you picked from the garden (or the walk home from the tube station), or use an up-cycled crate to grow herbs – a must for any Scandi-style kitchen!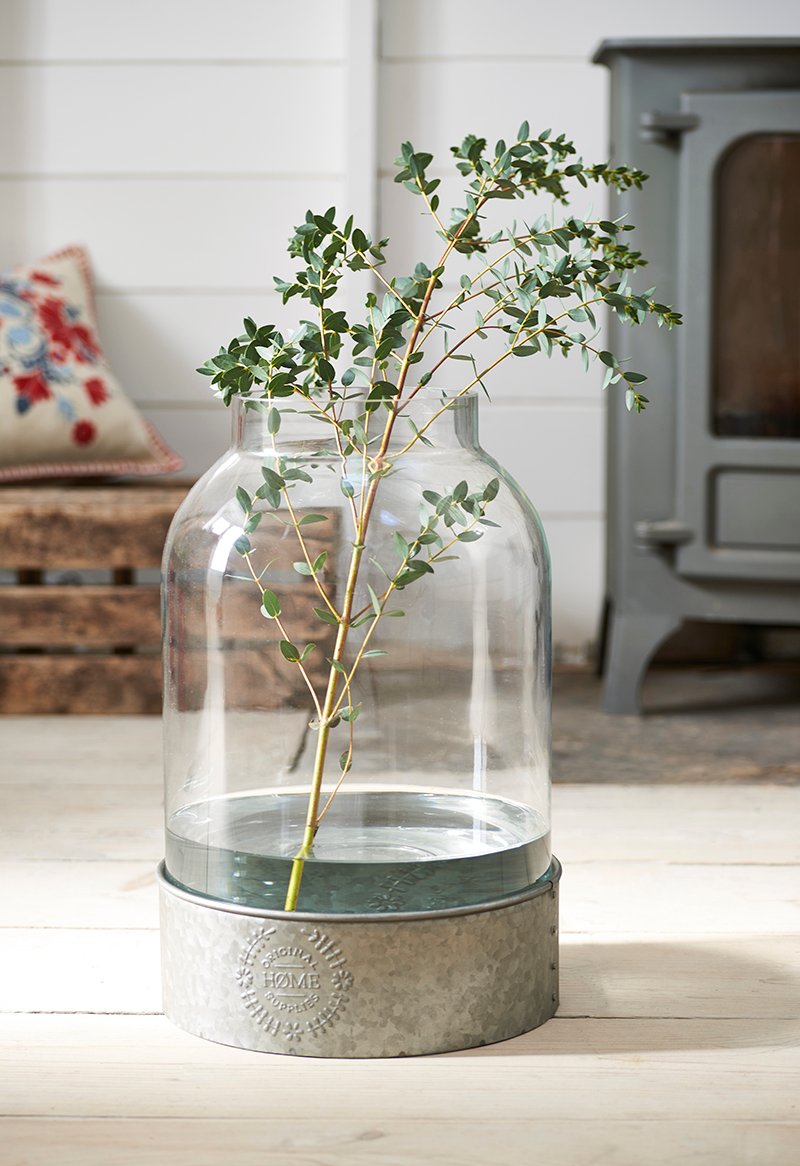 Contrasting colours
Though you mightn't think to contrast red and blue, together they create a very cute and cosy feel. Perhaps you have a guest bedroom that deserves a little makeover? Take inspiration from country-style cabins through panelled effect wallpaper or adding a contrasting colour and print to your bed. We love how the red/white check pops alongside our astrid floral bedding. Of course, natural materials should never be too far away whether it's wooden bedside tables or a wardrobe. Different variations of wood are totally acceptable too, it just gives the impression they've been foraged!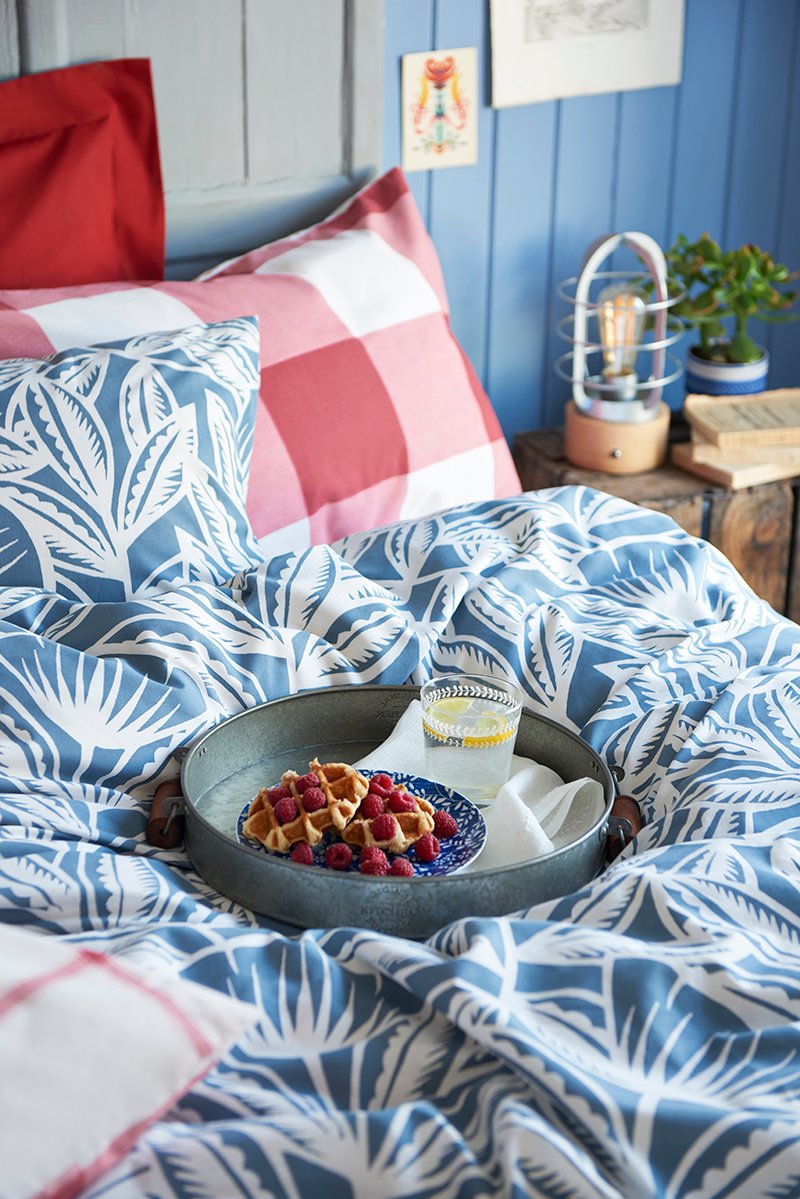 What are your thoughts on Scandi-style modern country living? Will you dare to contrast red and blue to recreate that cosy cabin feel? Let us know by tweeting us @nextofficial. 
You might also like