Our first memories of clothes are of just having stuff. Clothes that our parents bought us and we wore while we were throwing food and sleeping for a bit in the afternoon. When they'd started taking us to shops a bit more and we'd become more confident about shouting "NO!" at everything – the element of choice arrived. We may not have made decisions that most people would consider "good", but fashion's subjective. If you feel awesome in what you're wearing then really isn't that the most important thing? Screw what your Mum's mate said at the bus stop about how you'd mixed lilac and pink when you were 8. If it's what you wanted then it's right.
---
As kids, sudden trends blind-sighted us and it felt like the world would end if we didn't have what everyone was wearing (even if, looking back, that thing was AWFUL). Later on in our teens our opinions tend to align more with our parents. Eventually, there's some rough agreement about what's a good look and what isn't. The start of that aligned parent-child opinion ironically comes at what's typically the most tempestuous point in that relationship. Arguments about the fact that most new Adidas trainers are a lot of money (parent) versus the fact everyone has them (teen) are commonplace. By virtue of the closeness of that relationship, there's probably been a lot of unconscious imparting of style, and though looking for those items that are loved by both parents and teens can be a challenge, they almost definitely exist.
For a first foray into exploring what clothing options you might have in common we reckon some asymmetrical check and bow details tees are a perfect place to start – tap through the image below to shop straight from the blog! 
.
Let us know which you're going for @NextOfficial on Twitter and make sure you share any awesome snaps with us on Insta by tagging #ShareWithNext!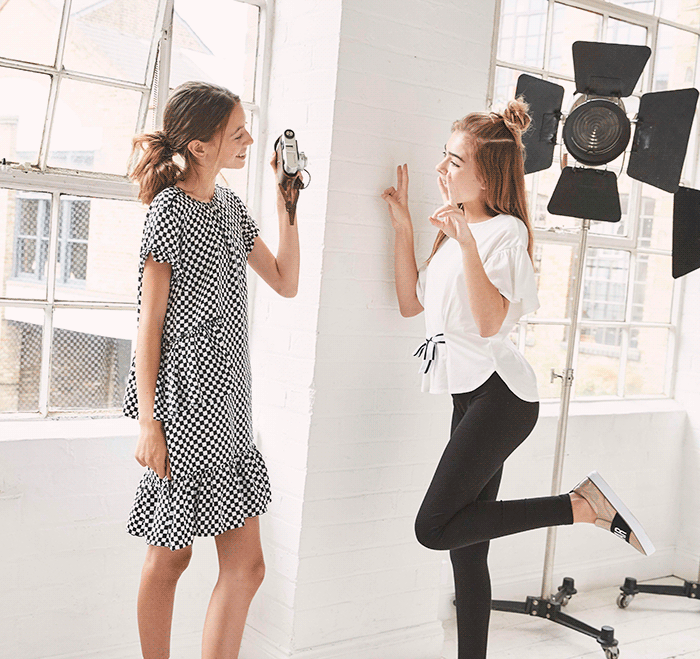 You might also like