Whether you're busy raising a family or burning the candle at both ends at work, partying and the like – it's hard to find the motivation to exercise. But once it becomes habit and you start using it as a way of decluttering your mind as well as torching last night's pizza, you'll realise the benefits FAR outweigh the initial effort. Your workout wardrobe also has a role to play though – like choosing the right sports bra for different activities. The level of support required for running is obviously not the same as for yoga. So to help you find the perfect option for your sweat session of choice, we've selected 4 awesome pieces from our NEW collection.
---
Spinning
Anyone who's a spin class hero will understand it.gets.sweaty. You're tightly packed into a studio (often without adequate air conditioning) and quite literally spin your legs to within an inch of their life (at least that's what it feels like). Naturally, when it comes to apparel for this type of activity, allowing your skin to breathe is a must! Previous body hang ups go out the window at spin as you're forced to remove a layer of clothing to cope with the amount of perspiration… so we say make sure what's underneath warrants being elevated to the main attraction. Our Grey Reflective Sports Bra is non-padded and lightweight making it the ideal spin-buddy. It has a double layer giving extra support without restricting your blood flow, and boy are you going to need it for this class! And if your instructor's a fan of disco lights, the reflective panelling will give your look extra standout… who needs glo-sticks?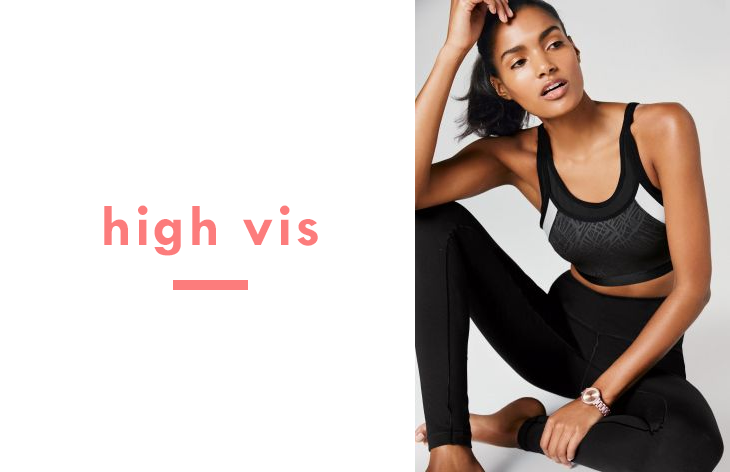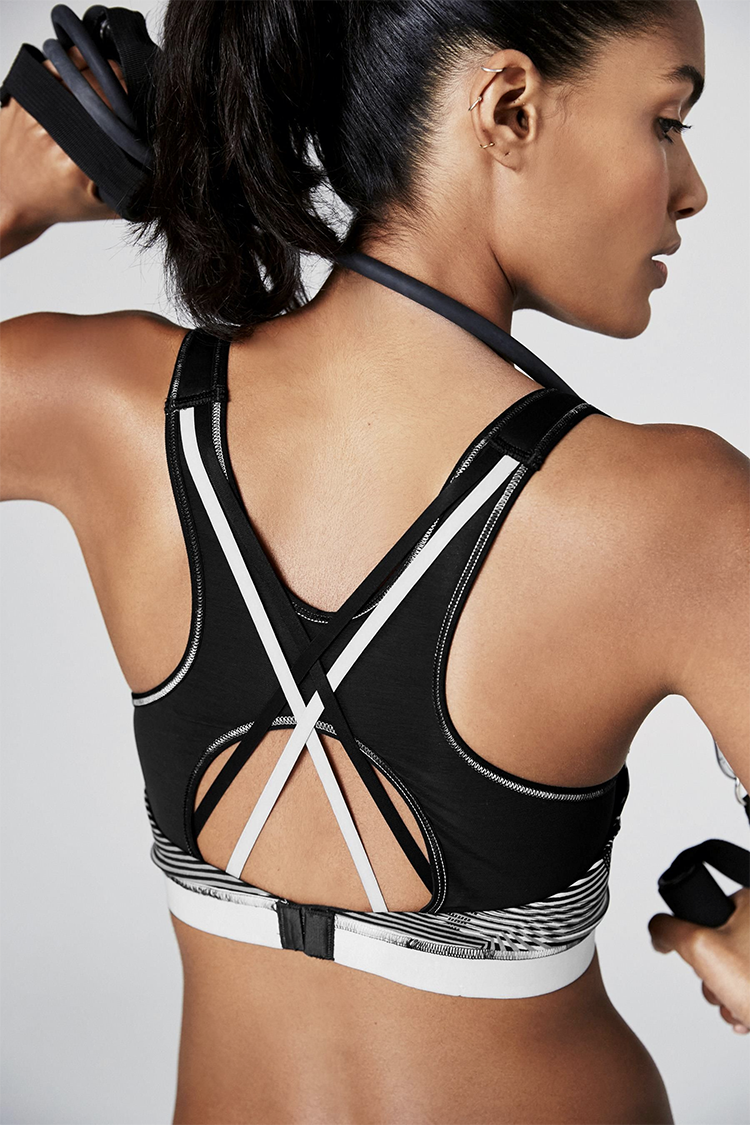 Running
Whether you're a seasoned marathoner or weekly Park Runner, you'll know that gravity takes its toll on our bodies. But did you know that the force of two to five times our body weight actually passes through with every step? Think about why it's important you have a decent pair of trainers… (because you don't want to erode your knee caps!) and then consider the effect running has on your boobs without proper support… To avoid a 'rocks in socks' situation by the time we're 50, it's paramount our boobs are adequately strapped down. The High Impact Wired Sports Bra does just this, and you'll find that by streamlining yourself as much as possible – you'll have a more comfortable and efficient run as a result! This sports bra also features reflective details, so if you're clocking up some morning miles or having a pre-bedtime shake out – you'll be visible!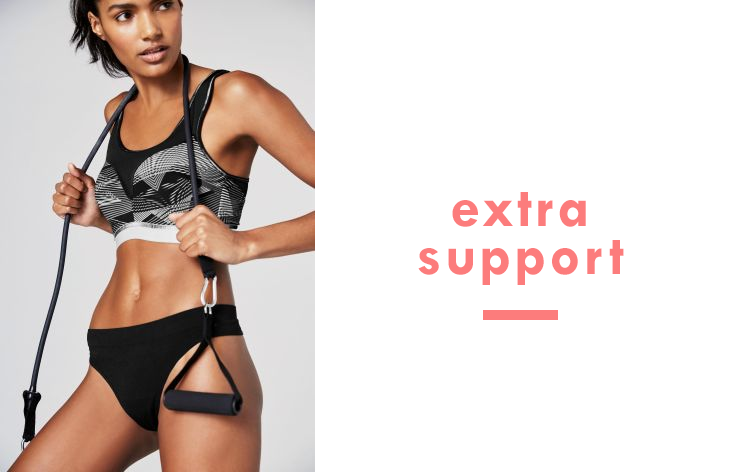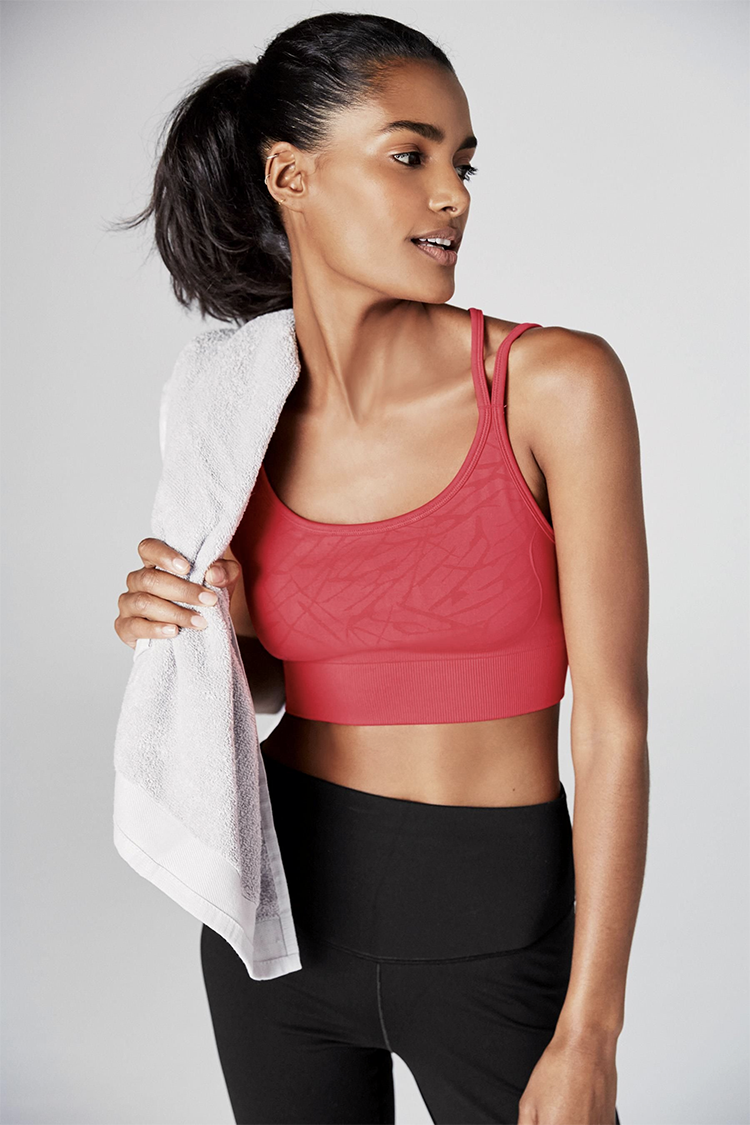 HIIT
If 20 minutes of HIIT is your sweat session of choice, then our best selling High Impact Padded Underwired Sports Bra will ensure you're working out with extra confidence – whether you're an A or a G cup! No one likes crawling along the floor backwards (even though we know it's sculpting our shoulders), but in the interest of making the best of a bad situation – investing in a good sports bra WILL help you have a better workout – honest! The structured under band and padded straps of this one will keep everything in place, eeeven during something as hellish as Bosu ball burpees. Plus the sweat-wicking fabric literally draws moisture out allowing for maximum breathability and avoiding a salty-chafe situation, phew!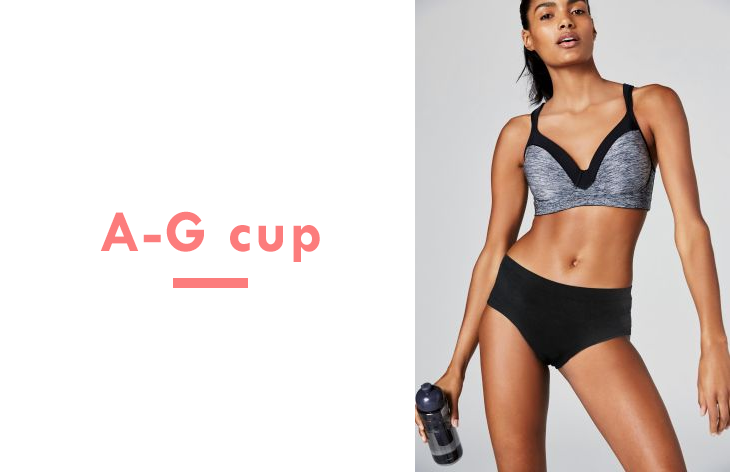 Yoga
If you're reading this post-Downward Dog, we're pretty certain you'll be in the market for a cool and comfortable sports bra. Not at all compromising of your zen-like state, this Reversible Medium Impact Non Wire Sports Bra acts like a second skin, effortlessly gliding on and off whilst allowing your body to move and ultimately breathe. At £15 too, you can warrant adding a few of these to your workout wardrobe – and given the current athleisure trend, you could also layer one under a slightly sheer t-shirt to continue those sports luxe vibes into your day-to-day wear.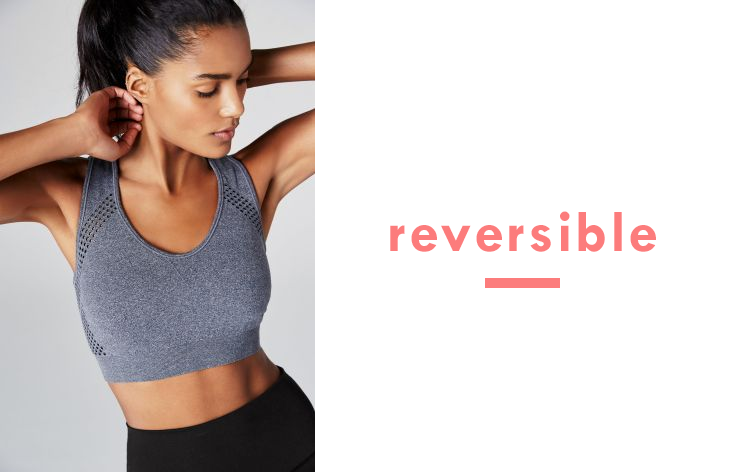 What's your workout of choice? Have you found the perfect sports bra, or are you in need of something more suited to the type of activity you're doing? Hover over each of the images to shop straight from this post, or check out the whole range and Order by Midnight for NEXT DAY delivery.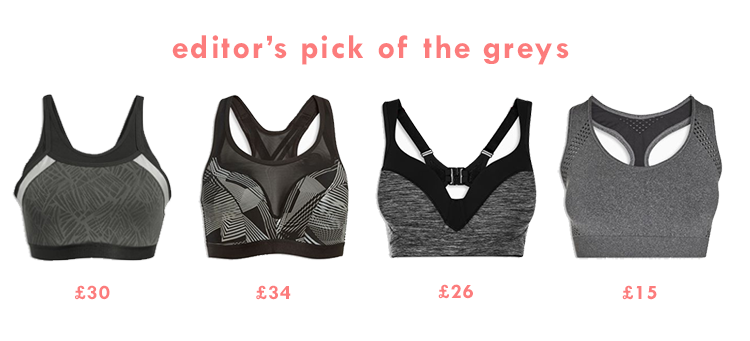 You might also like