Ladies, if your holiday is booked – it's time to step up your swimwear game! ✈️  To take the stress out of any pre-holiday panic-buying you may feel the need to do, we've selected our favourite must-pack pieces. With infinite styles to choose from (and next day delivery when you order by midnight), you can be sizzling by the sea in no time – simply hover over the items to shop straight from this post!
---
Bikinis
If you're a bikini gal, you're going to LOVE our summer swimwear collections. Featuring everything from cute off-the-shoulder styles to sports-inspired crop tops, there's a cut, shape and level of support for all boobs! One thing that's obvious from early perusals of the collection is that we're obsessed with colour this season. We're not limiting pieces to single colours either, 'the more the merrier' says our new summery selves, and that means prints are in abundance. From 60s-style geometrics to psychedelic brights – we're going to help you become the poolside pièce de résistance!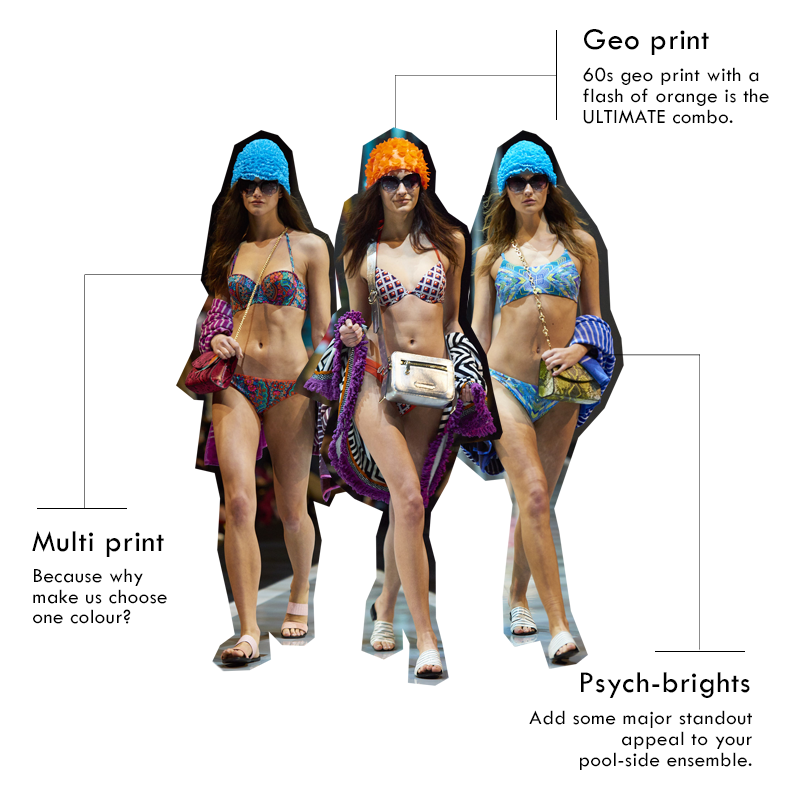 Swimsuits
Fast becoming the fash-pack's holiday look du-jour, the humble swimsuit has come a long way in recent seasons. You can choose anything from chicly belted, asymmetric, lace-up front, cut-out at the side – you name it, there's a style to match. As with our fave bikini options, colour is still absolutely paramount for upping your swimwear game. There's no place for shrinking violets round this pool, it's time to embrace vibrant orange, jewel-toned emerald and our newest obsession – blue and white tile print!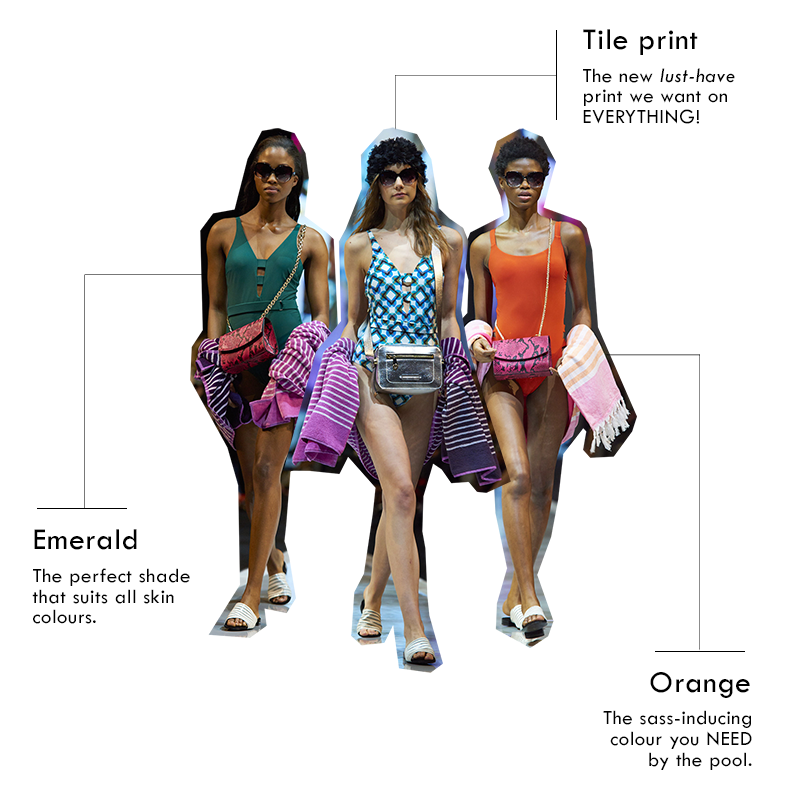 Are you lucky to be jetting off somewhere soon? Let us know which poolside pieces you'll be adding to your basket by joining in the #NextGetaway conversation on Twitter @nextofficial. 
You might also like