The penultimate in our Suitcamp series is the Game Changer; flouting tailoring's rules with the finesse only someone who knows them inside out can.
---
'Thinking outside the box' and 'moving the needle' are buzz phrases whose proliferation nobody loves. That said, 'the Game Changer' has replaced talking the talk with walking the walk; not needing to tell people what his tailoring demonstrates because it's immediately apparent. Other than the most Victorian among us, wardrobe rules don't carry the importance they used to and combinations come about that would have seemed crazy even 10 years ago.
This guy never misses a chance to capitalise on how his ahead of the curve clothing makes him an innovator. If he thinks about what points of his personal brand he's most keen to push, being subversive and striking come out on top. However don't be fooled into thinking he falls into the bracket of traditional eccentricity – every way in which he rocks the boat embodies contemporary cool. The Game Changer's tailoring takes traditionally formal fabrics and mixes them up; replacing the blazer with the bomber and adding conspicuously sporty elastic details.
Incorporating elements from across the whole spectrum of apparel means pigeonholing him is impossible, and what better way to make a mark than unsettling a little those you're making a mark on. Take disruption to heart and achieve the standout that goes hand in hand with looking on point.
Spotted what you'll literally be changing the game in? Tap the image to shop his ensemble, and let us know @nextofficial on Twitter what you've opted for!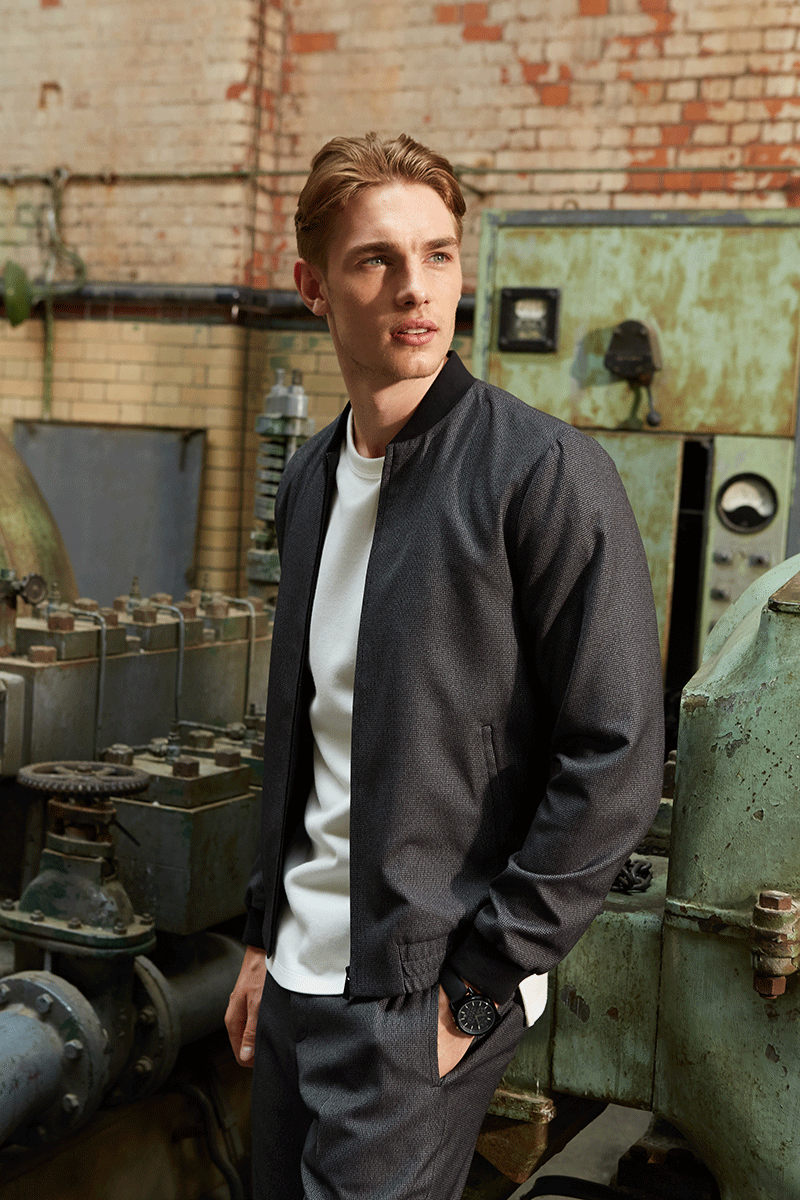 You might also like