The second in our series of Suitcamp inductees is the Rebel Icon… catch him celebrating everything about suiting that enables him to exquisitely express individuality.
---
Every male icon achieves their hallowed status by being their own man. They reach their notoriety by engineering something special to them. Try to recall the film you watched most recently and distinguish which details were truly striking and which fell into the background. McQueen, Guevara, Obama, Dylan, Basquiat and Essex aren't names we know because of their ability to conform to formulas or stick to the status quo. Subversion of their area of action is why they will be remembered. The Rebel Icon takes on tailoring by revisiting boldness, then going a step further with idiosyncratic accents in the vein of knitted ties and utilitarian cu details. Never does he step so far from normal that obscurity looms; his tailoring retaining just enough convention to be the grounding on which he makes his mark. Don't use "icon" lightly. Do take the tailoring route to communicating whatever is going to render you revered.
Fancy living your suiting life a little closer to the edge? Tap the image to shop his ensemble, and let us know @nextofficial on Twitter what you opt for!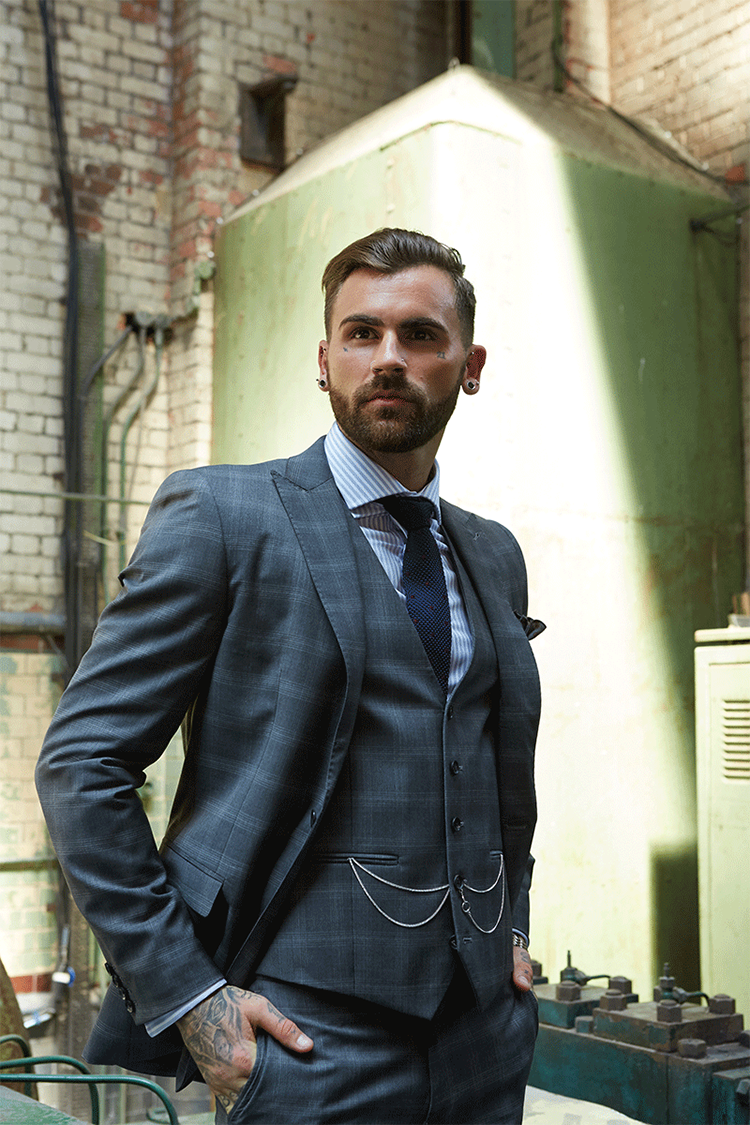 You might also like