Heading somewhere hot on holiday this summer? We know that packing for the whole family can sometimes feel like a
teeeeny
bit of a drag, so we've put together a super simple checklist of the fashion essentials that'll have you and the fam looking and feeling fabulous for your sunny summer getaway.
---
.
.
W h a t   t o   p a c k   f o r   a   w e e k   i n   t h e   s u n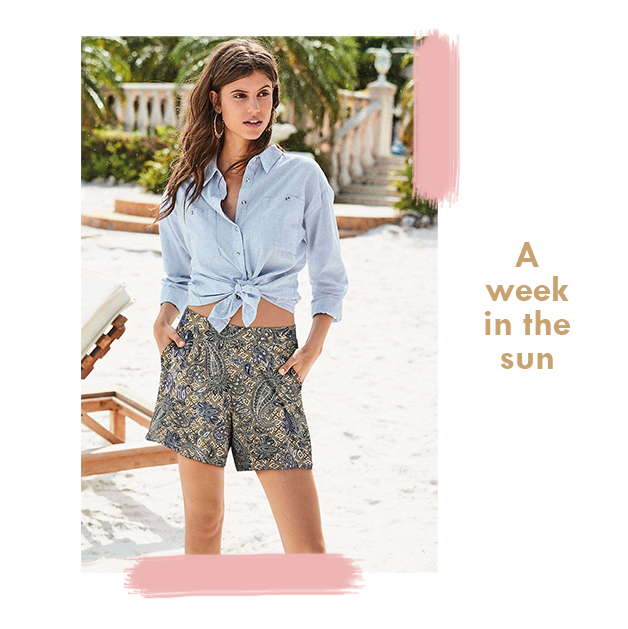 • Sweatshirt/cardigan – despite most summer holiday destinations being somewhere hot, it always pays to have emergency layers on standby. Whether it's on the plane, in air-conditioned shopping malls or during al fresco dinners. TIP: if you're short on luggage space, wear these on the plane! Here's our top picks for him and her
• Casual shorts and tops – these are perfect for beach days and long walks exploring new places. The shorts can be dressed up in the evening with a simple top and shoe switch
• Lightweight evening outfits: if you can't wear a tropical print shirt on holiday, when can you? Fellas, here's one of our faves
• Underwear & socks – it goes without saying really but you don't want to be caught short. Think about your outfits as well… ladies if you're wearing white bottoms, nude underwear is a must!
• Nightwear – prone to bites? Keep it lightweight but long! For him, for her, boys and girls. 
.
W h a t   s h o e s   t o   t a k e   o n   y o u r   n e x t   h o l i d a y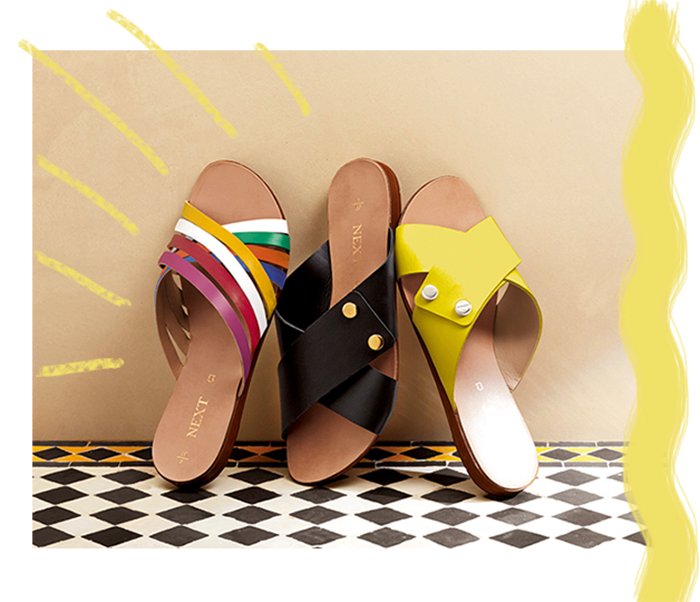 Suitcase space is prime retail space, so be savvy about your shoe collection with multi-purpose kicks. Ladies, it's all about getting the most out of a capsule collection of holiday shoes. These sandals will see you from day through to night. When it comes to gents, you can't go wrong with bright white trainers and let's be honest, you'll probably be in them all holiday! Something classic like adidas Superstars will work both during the day and with a crisp shirt and shorts in the evening. 
S o m e t h i n g   t o   w e a r   p o o l s i d e
.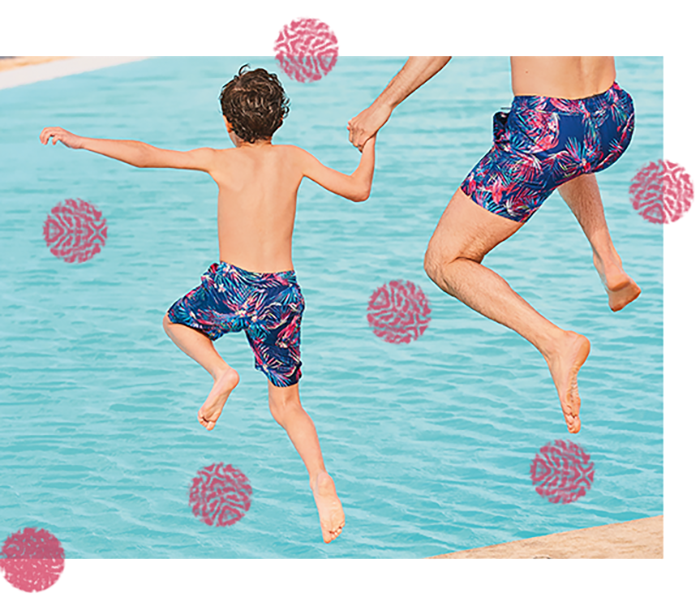 Let's face it, if you're anything like us then you and the fam will probably be spending most of the week by the pool! Here's our 5 favourites for making beach time as easy as possible:
• Swimwear: whatever your swim style, why not have some fun with it and shop matching looks? Think of the amazing Insta-spam you can create! 😉
• Straw hat: this is a holiday essential. Not only does it add the finishing touch to your poolside ensemble but it keeps your hair, eyes and skin away from the sun's strongest UV rays
• Oversized shirt: if you're saving on suitcase space, a casual shirt is the perfect accompaniment to a myriad of outfits, whether it's thrown over your beachwear or used as a lightweight layer in the evenings
• Beach bag: we know the drill… everything but the kitchen sink ends up in Mum's beach bag… this super fun pom-pom one is super lightweight and roomy enough for everything you don't need but insist on taking
• Beach towel: Here's one for Mum, Dad, and the Little Ones.
And where accessories are concerned… we'd recommend picking an all rounder that'll see you from day through 'til night.
• Sunglasses: from Love Island dupes to Ray Ban we've got sunnies to suit the whole family …and budget!
Have you booked something last minute? Don't panic, you can get NEXT Day delivery when you Order by Midnight! Why not have a browse of our womens, mens, girls and boys collection.
You might also like