Has being DEEP into the summer holidays got you hankering for something else to put your little one in? Is the wardrobe looking nice, but a little too familiar? Smart, but a little samey… what you want, but without the newness you want with it? If that's your crux then here's five key options for you from our boyswear collections, photographed in the hot sun, in cool blues, and as we're British – prepped for every summer weather eventuality. And remember, you can tap through the image to shop straight from the blog!
---
From the top – serious cagoule cool that from afar looks like camo but up close is all about cars makes for the very best in beach-ready windbreak. Heading off on a late summer staycation? This will keep cool coastal breezes out via a lining slim enough to stay on him without complaints!
Unpredictable summer weather means we could all do with a hooded romper in our wardrobes. One minute it's warm and sunny, the next we're dangerously close to turning the heating on. To beat any evening chills, a romper is perfect for protecting the head and neck, which, according to the general consensus is most important for retaining heat.
Dungarees are playtime GOLD. All the hardiness of denim ensures they can withstand whatever the day demands, plus being legless from the knee down means there's none of the stiffness that turn us off some grown-up jeans.
Twin tees close the list. Both carrying cars in their own ways; tee one in the desert and tee two, less feasibly, floating in mid-air. Both bring newness in bold colours, every bit as exciting for them as it is pleasing on the eye for you.
Love the lot? Which bits will you be bringing the freshness in? Let us know @NextOfficial on Twitter!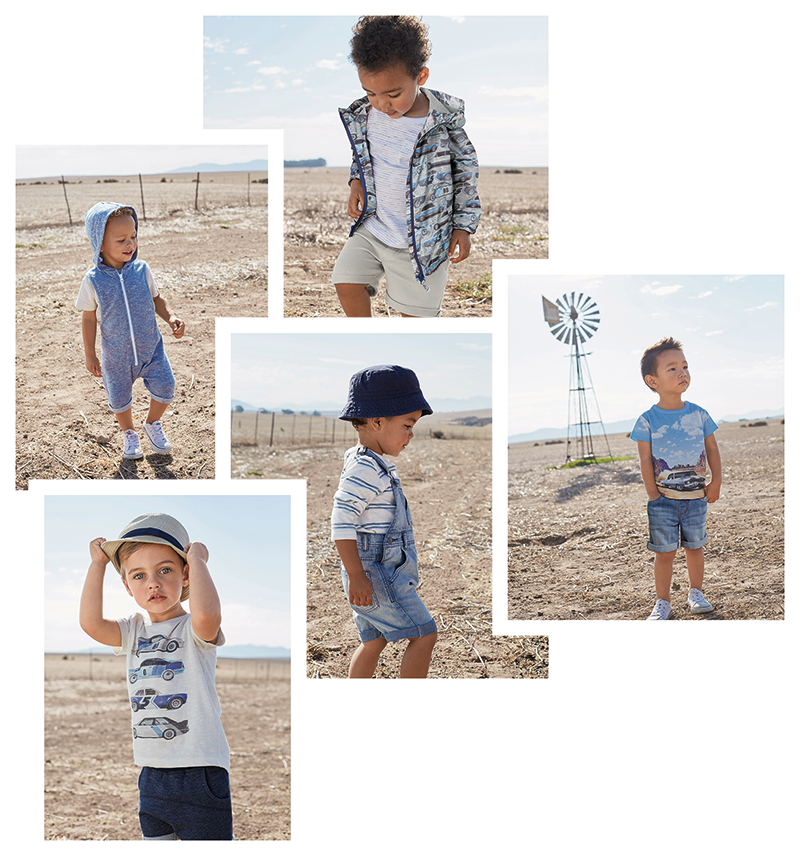 You might also like