If you've not already picked up a copy, this month's GQ features yours truly. We headed to Lanzarote's alien landscapes to capture the best of this season's menswear collections. Breaking down barriers might not be on your list of wardrobe objectives for the year, but that doesn't matter too much as it's being done for you. Tailoring and casual might once have been poles apart but the distance between them is narrowing. This summer, we're combining elements of classic fifties tailoring with key athleisure inspired pieces – watch the film to see these looks come to life, and read on for the lowdown on how to wear them!
If you're feeling a little bewildered, we've brought the blurred lines into focus. Here's 3 ways to make a-typical pairings become your summer go-to's:
Next time you purchase a suit, make sure it's a bright one! Then dress it down with canvas sneaks under a cropped leg; every bit the dapper chap, just not in the over-formal Victorian sense.
Pull previously disparate genres together for example; summery, casual fitting shirts in a more formal pinstripe, with cropped tailored trews and classic tassel loafers in contemporary blue suede.
Reiterate to yourself that shorts-weather does not equal slacks-weather. Fewer items in your ensemble means those items have to work harder. Smarter cut dock shorts and a sports detail tee will ensure you're ticking all the right boxes.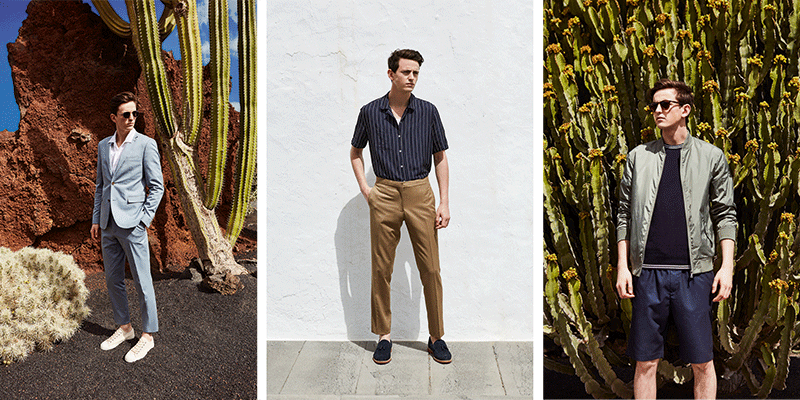 Catch the whole shoot in the June '17 issue of GQ and head to @NextOfficialMan for more GQ action!
You might also like