We can't put our finger on why but tartan is one of our fave things to dress the kids in at this time of year. Perhaps it's to do with the upcoming festivities, perhaps it's because it hides a multitude of sins… (most likely the latter). Luckily, we've got a whole host of tartan treats for your little'uns so whether you're already a tartan fan or are ready to embrace the most statement of heritage prints, read on to find out why we're LOVING it…
---
Tartan is both cute on little ones and cool on older ones. Even though you'd be hard pressed to find a little one who tartan doesn't look adorable on, Punk's appropriation of the pattern means it's never without a healthy helping of attitude on moody teens.
There's also the hint of Christmas swirling around tartan – not so overt it draws moans of "why are you talking about Xmas already?!", but just enough to give the hint of fir trees and firesides we secretly crave all year round.
It reminds us of Scotland. Who doesn't want a reminder of the rolling glens following them around the supermarket? Between Scottishness and the royals, tartan has been elevated to premium status that can often be hard to crowbar into the kid's wardrobes.
It's smart and casual at the same time. You can pop 'em in tartan for trips to the in-laws, pack them off to a play date or just for spending the day causing havoc at home. The high contrast, siren red colour combo makes your kids super conspicuous, so you won't have to worry about losing sight of them in a crowd!
It's adaptable. Incorporating multiple colours means it goes with most colours. Sandy chinos, blue jeans, black jeans, and even rip detail denim all work with this choice check, so unless you've just bought them an orange jacket you're onto a winner.
Sold (even more than you were already) on tartan? Tap the image below top shop straight from the blog, then let us know @NextOfficial on Twitter what you've picked up.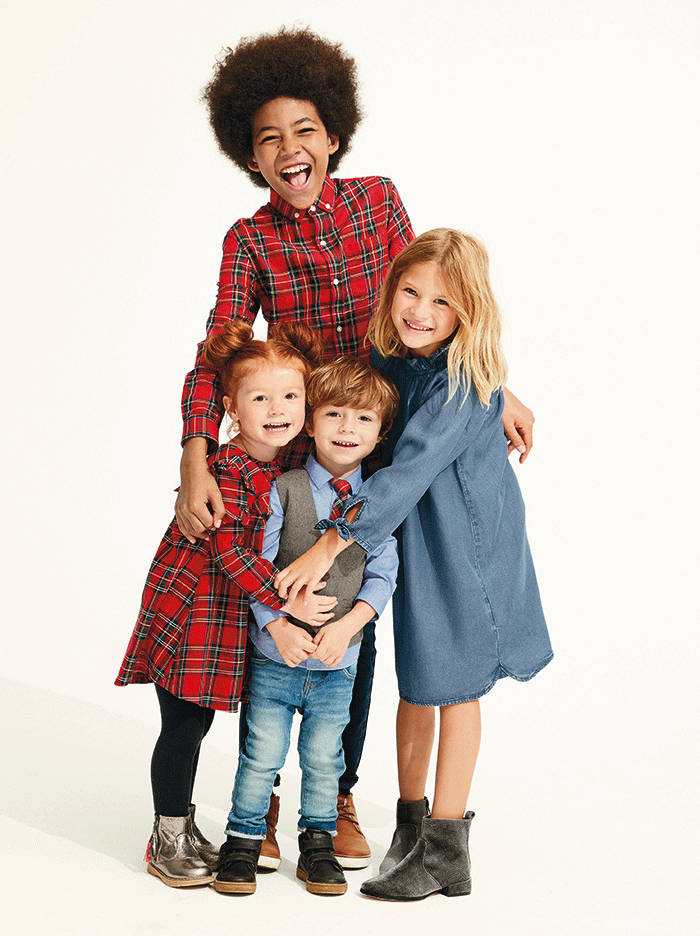 You might also like