Some questions are so contentious that they point-blank refuse to be put to bed – they distract us from our day to day, wake us up with a jolt in the dead of night and create tension even in the most solid of friendships. Whether your little one would prefer clothes with dinosaurs on or clothes with cars on is thankfully not one of these questions, and we'll attempt to make it as easy as possible to get this issue out of the way so you can get back to more crucial things. We're happy to say that we comprehensively cater for both sides of the argument and don't believe we have any real bias on the subject. As independents, we're setting out the stall here for both dinosaurs and cars on clothes to help you to make as informed a decision as possible.
---
For those who are firmly Team Dino, there are loads of pre-historic choices to be made across a whole range of wardrobe additions. For littl'uns, the cool factor stems from the fact dinosaurs literally used to eat each other and by dressing a bit like one makes the kids feel AWESOME. Plus there's the whole history element too, just make sure you're on hand to answer quuuuuite a few questions… and you might need to explain that dinosaurs weren't in fact able to DJ – or maybe you don't?! 😉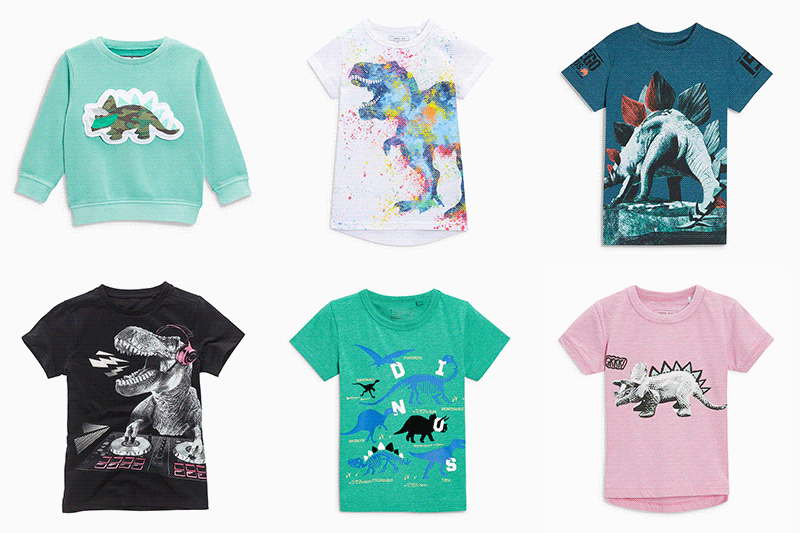 Much like dinosaurs, there's a ton of cars and cool vehicles to choose from – whatever the favourite machine of the moment is, there's a soft tee or sweater to show it off on. Unlike dinosaurs, cars very much still exist and aren't as scary as those scaly, sharp-toothed creatures which might make them a better option for really small people. Super bright coloured cars make for high energy items that reflect the charging around that kids can't get enough of. Fuelling a mini petrolhead's ambitions isn't without its drawbacks though – they might start to demand their own motor, whereas only the most head-in-the-clouds dino-loving kiddo would ask for a pet T Rex.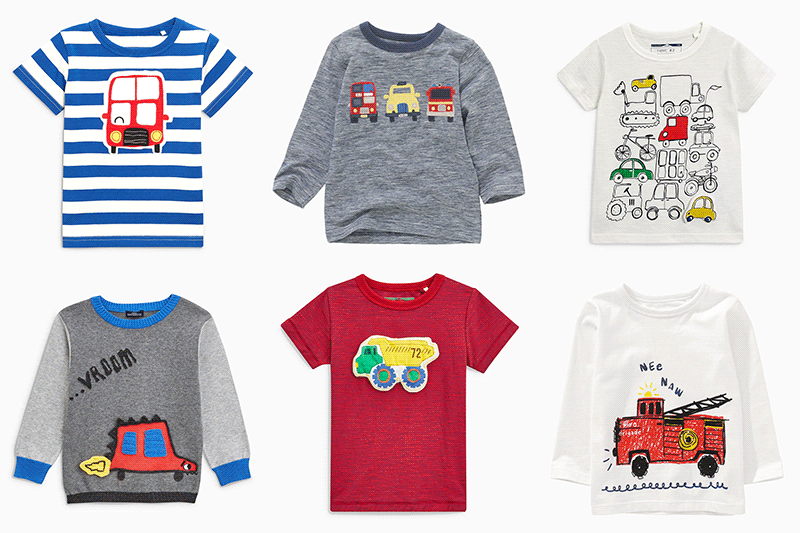 Tap through the images to shop straight from the blog when you've made your decision! And then make sure you let us know @NextOfficial on Twitter which team you're pushing for membership on.
You might also like