Every now and then, we'll be ambling along, checking up on our most recent Instagram poll when suddenly something comes into sharp focus. We're constantly reminded that, as a nation, we're glued to our phones and that our attention spans are diminishing by the second so if something can command our complete focus for a moment, we know it must be good… enter that shirt.
---
Obviously there's things like vehicular collisions and screaming toddlers that we wish we could avoid giving our attention too. There's other things that are so inane we wish they hadn't distracted us from whatever we should really be focusing on. A third, rare, more nuanced kind of interest-grabbing phenomena is undoubtedly our favourite… our eyes snapping to something we immediately fall for. Like children seeing something bright and sugary and their eyes widening before demands start flooding out, our gaze fixes on the item in question as we take it in and form an attachment to it. Depending on the person, the item in question could be anything from a haircut, a sandwich or in this case a shirt.
It's nice to feel a connection with something we want, but it's even nicer knowing it's something we can actually possess. Other people's dogs and suchlike aren't really viable options for unless you have an enormous amount of disposable income, so seeing something we can easily take home, like a shirt, is all the sweeter. Of all the menswear that's recently arrived online, the one item that's had the strongest gravitational pull on us is this blue check piece of awesomeness below. Want it? Need it? Just tap the image to shop straight from this post.
.
If like us you can't stop staring, let us know @NextOfficial on Twitter. Plus share any supremely shirted snaps with us on Insta by tagging #ShareWithNext!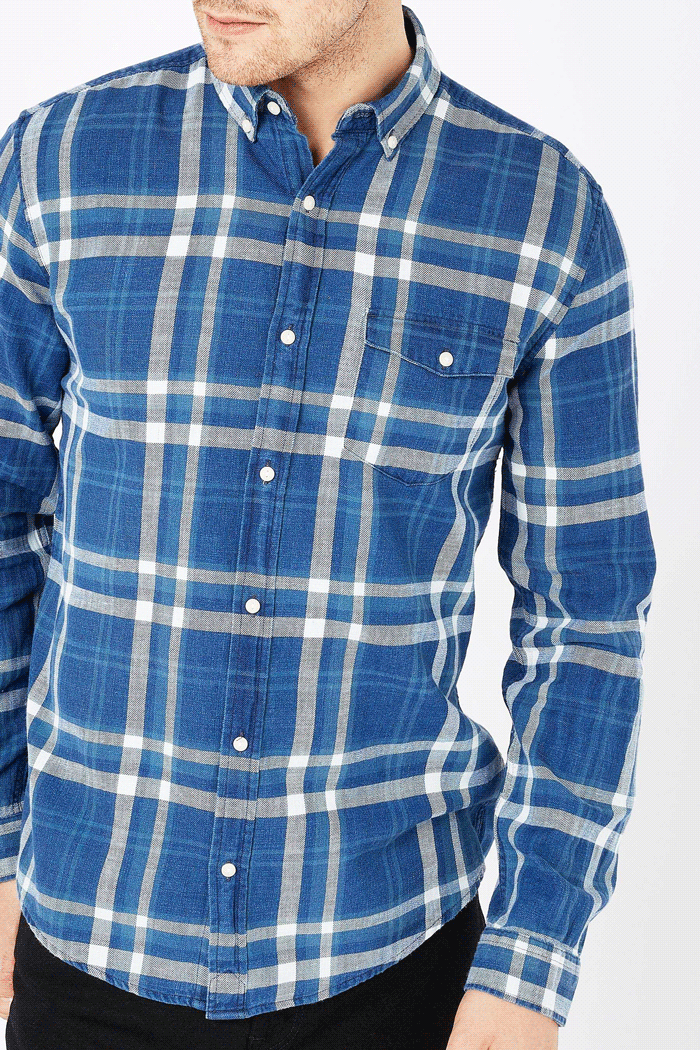 You might also like