After the woolly hat weather of winter has passed, summertime sees a strong resurgence of headgear via must-have caps. Though the more people that jump on the cranium-cover bandwagon, it gets a little harder to quality control… Thankfully, our range of men's hats keeps this firmly in mind and is best understood by splitting it in two; our baseball caps either give you fashion kudos because they:
Feature standout quirks to get you noticed for the right reasons, or…

Absolutely nail classic cap shapes in a way that's both understated and unwaveringly cool
---
The most trend-led of all our caps is undoubtedly the nylon five panel. A more recent and conspicuously cool addition to the shape game, we've brought it up to the minute with a textile change and stripe detail that means the sports box is ticked, crossed, dotted and coloured in.
Next on the list is subtle in both its form and its reason for inclusion on this side of the isle. With classic baseball curves, the neutral embroidered cap is not obviously a curveball – but you'd be hard pressed to find a palette as soft elsewhere, and for this reason it will stand out amongst brash competition. Remember, understated wins.
Moving across to our squad of on-the-money classics; our two badged options are basically all you could want from this genre of cap. The choices of navy and khaki textiles are way more premium a look than you would expect for a £10 price point and both bits of badging knock it out of the park.
As you might expect from us – other than our nylon five panel, the only other option that isn't 100% cotton is also a conscious departure from the expected standard in a woolrich grey marl. Though the grey melton cap is still a relative newcomer to the hat contingent, we do think you'll see them everywhere this summer. Given the likely popularity, it has to be absolutely nailed if you're going to trot it out – so our version is a surefire winner.
In washed khaki, our second five panel option is very reminiscent of the classic military shape made famous by South American guerillas – but five panels equal a more flattering shape than the actual round topped shape we know from Narcos. If we're aiming to stand out for the right reasons, looking good is more important than historical accuracy, comprendé, senor?!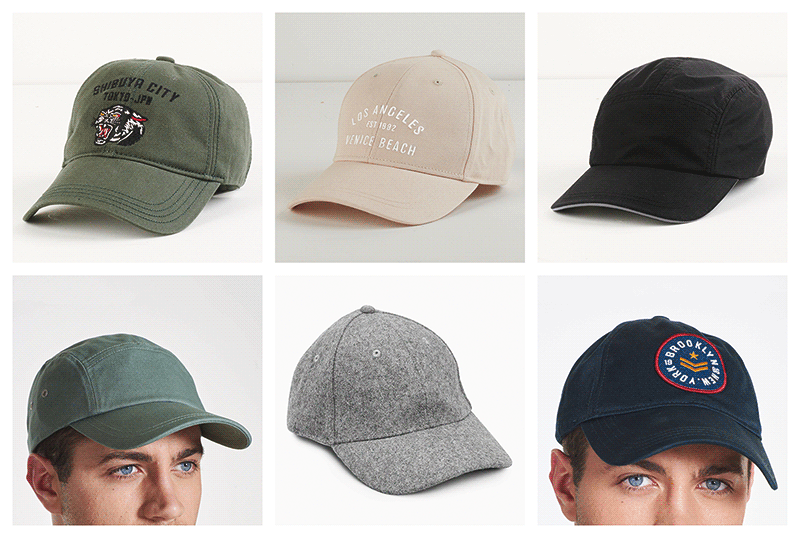 If you've seen the cap you HAVE to have this summer, tap on the one that's caught your eye in the image above to shop and let us know which one you went for! Also, don't forget to hit up @NextOfficialMan on Insta for the lowdown on all things menswear at Next.
You might also like