Let's take a moment to thank our feet. They have to endure a LOT of pressure… We squeeze them into all sorts of shoes that look pretty enough from the outside but after 12 hours being holed up inside, have them breathing a metaphorical sigh of relief the moment they are released. Fashion has us buying shoes that conform to whatever new trends have emerged from the catwalk, whether it be bunion-crunching winklepickers or ball burning stilettos.
 

But ultimately, we know that feeling good about ourselves comes from having confidence in the clothes we wear. Uncomfortable shoes are not going to have you stopping traffic like Karlie Kloss on the catwalk. For that you need triple threat technology working seamlessly (and secretly) inside your shoes…
---
Our NEW and improved range of Forever Comfort footwear is the answer to all those prayers your feet have been saying at night (whilst lovingly cushioned inside your duvet), before being unwillingly strapped into those too-tight Mary Janes!
Soft padding, extra cushioning and flexi soles work together in unison to mould the shoes to your feet (rather than the other way around). Be it court shoes, ballet pumps, stilettos or wedges – our Forever Comfort collection provides hours of comfort, never detracting from the demands of your day. There's nothing worse than walking a few hundred yards from your house and realising your shoes are starting to rub. Do you walk back and change, wasting valuable time? Or do you struggle on, hoping there are plasters in your desk drawer? With our clever new collection, you can rest assured that your feet will stay cool and dry (no more rubbing!), micro fresh and wonderfully ventilated. Sign us up! Oh wait…
You can get the perfect pair delivered to your door TOMORROW when you Order by Midnight. Hover over the image below to shop straight from this post.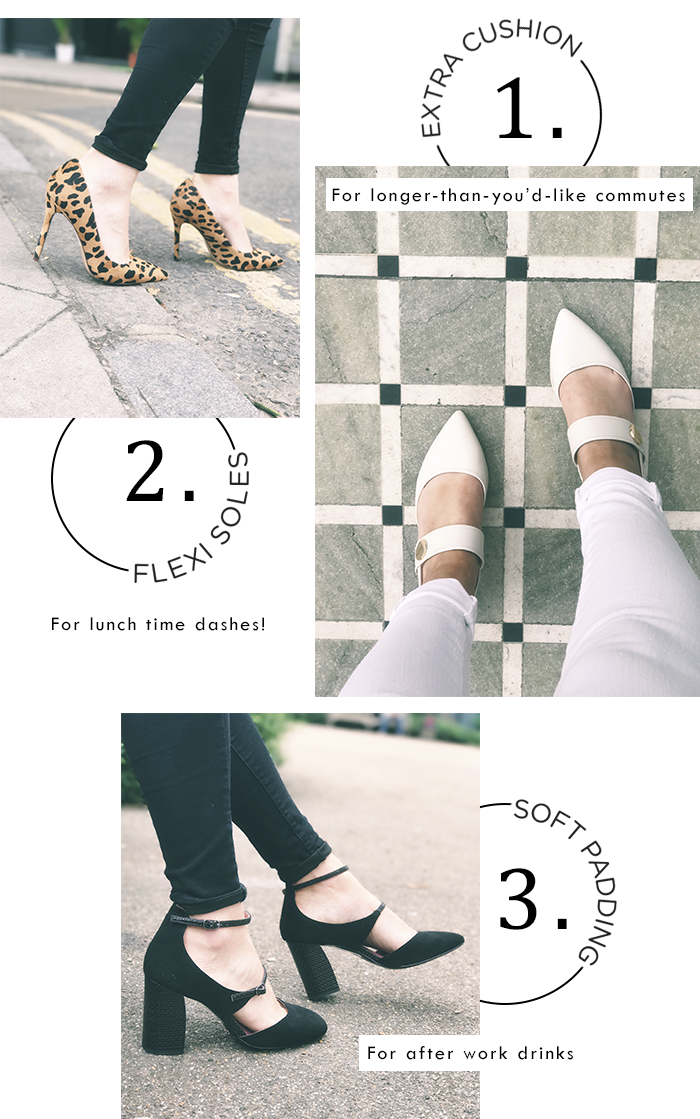 You might also like