With the summer hols FAST approaching many of us will be pounding the pavements, attending pre-brekkie gym classes and generally searching our bods for the abs we're CONVINCED are under there…! Anyone else repeating 'I-WILL-look-hot-in-that-bikini' to themselves in the mirror …but with one foot in a trainer and the other in a slipper?! (Just us?). One lady who certainly knows how to motivate herself is the GORG Lafotka. It just shows that if your workout wardrobe gets you excited, you're FAR more likely to actually exercise in it! So, inspired by her envious Instagram feed, we asked Tayana to show us her fave gym get up to help motivate us… and here's what she chose from Nike!
---
Everyone's heard of 'all black eveeerythaang' – it's the fast track to chic, and totally applies to sportswear too! Darker colours have a slimming effect, so you can forget your body worries and feel confident in an ensemble that will take inches off your thighs! So really, opting for black it's a MUST for your wardrobe of fitness faves.
Whether you're a quick HIIT-in-the-kitchen fan (thanks to Joe Wicks!), a Park Run veteran or sassy zumba gal – you really can't go wrong with a pair of black tights – right? Because who'll know when you turn up to your post-exercise brunch..! 😉 After all, the athleisure trend is without a doubt our FAVE , and we're not quite ready to give it up! You could even rock the crew jumper in the office with some tailored trousers and a fresh pair of kicks – errr, hello versatile options!!
Inspired to invest in gym gear you'll LOVE working out in? Then hover over the images to shop and Order by Midnight for NEXT DAY delivery! Or, if you fancy a lil more browsing – follow LabelOnline on Instagram and 'like' us on Facebook!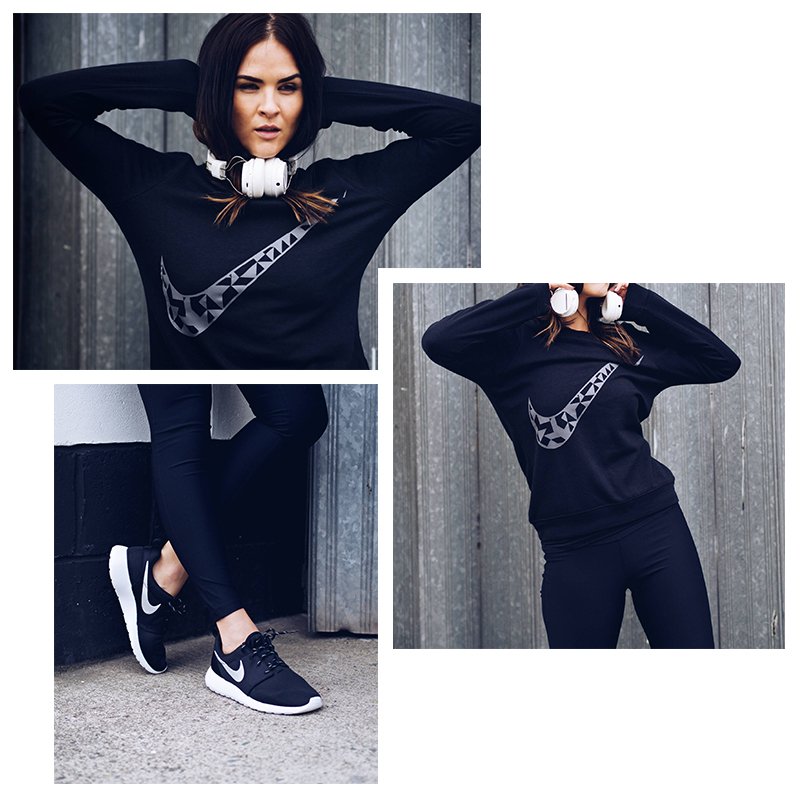 You might also like