Looking chic while feeling comfortable is the DREAM, but it's tricky to find a balance between the two. Wearing your PJs to the shop when a chocolate craving hits is kiiiiiiind of acceptable (…right?), but sometimes it's nice to feel a bit more 'put together' when sporting our fave loungewear pieces. LUCKILY, the athleisure trend shows no signs of slowing this season so it's just a case of perfecting our dressed down look – enter, the track pant…
---
Gone are the days where trackies were worn exclusively for the gym. It's officially acceptable to wear them all day, everyday, and STILL feel fabulous – through an exclusive collection only at Label. If you're not ready to flaunt the full-blown athleisure aesthetic JUST yet, start with this gorgeous get up from Whistles – a two-piece that is both brunch date and office appropriate. Not only is navy this season's chicest hue, but the frill cuffs on the sweater make it a wardrobe must-have. We're obviously suggesting you twosie it up and wear the full look, but if the prospect is daunting – the trousers will team well with chunky knits, barely-there camis and oversize blouses. If you've already got to grips with the sports luxe trend, why not take it up a notch with a graphic stripe sweater and luxury crepe track pants? The mono look is still one of our faves! Finish off with a pair of box fresh Superstars for the perfect commute-ready ensemble!
With day-dressing covered, what about after-work drinks, or date nights? Yep – you can totally rock the insouciant vibes in the evening. Try pairing a tailored cut with a lace cami and statement leather jacket – add a leather clutch, and you're good to go!
If we've persuaded you that fashionable activewear is officially a thing, give it a go – shop HERE and flaunt it tomorrow at the office!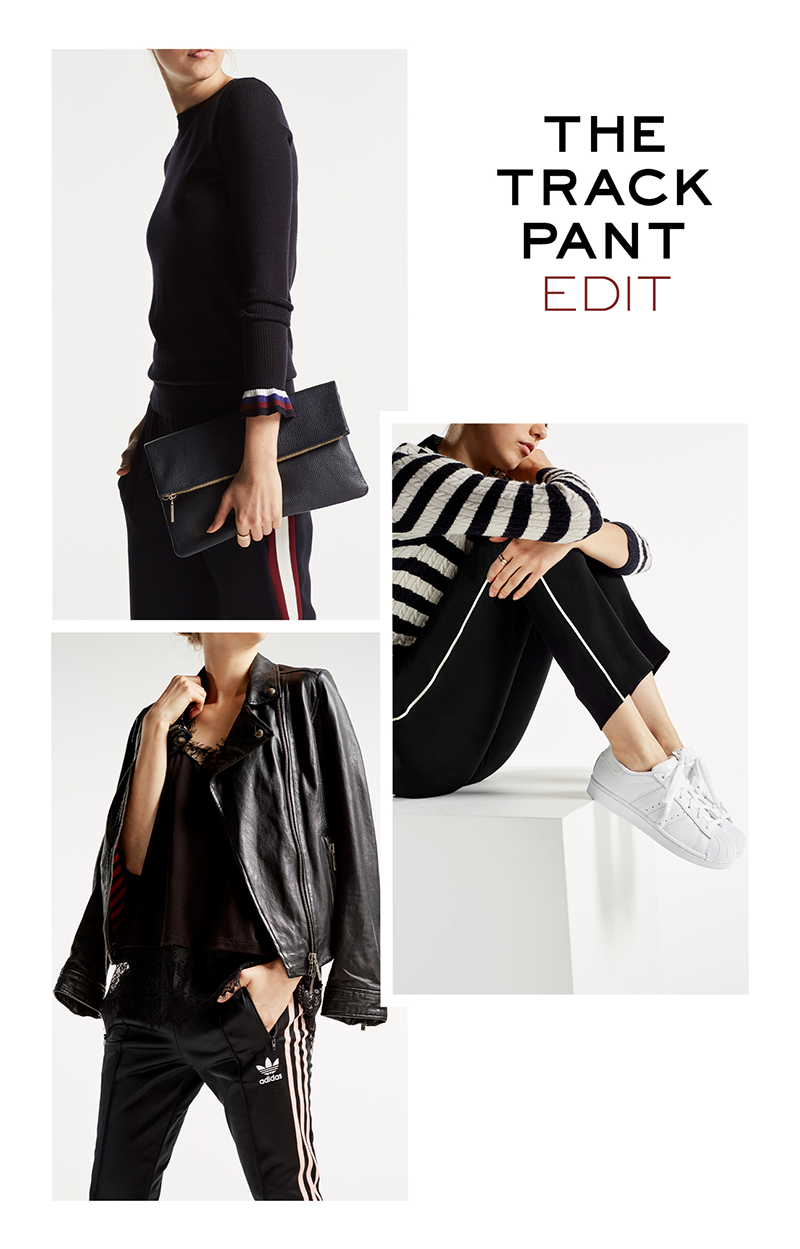 You might also like