When it comes to shopping, sometimes all we need are obvious, tick-the-box pieces which don't require massive amounts of brain power to decide upon. The age old adage about, "re-inventing the wheel" sounds like an impressive feat, but is obviously one that's definitely not worth your time. In life outside your wardrobe, you could ride a Segway around your the office, but you don't; you could install an escalator in your home, but you don't; you could buy and iPhone X, but you (probably) won't; all because they're efforts that in our busy, busy (busy) lives don't bring enough benefit to be worth the time and money you've lost.
---
T-shirts, by their simple nature, certainly shouldn't cause unnecessary wardrobe woes. If you happen to subconsciously decide to wear blue-ish tees when you're near a body of water on holiday, don't unfairly criticise yourself.  So what if you slip on a blue tee and spend the time you've saved (choosing said tee) marvelling at how your apparel complements whatever body of water your holiday has brought you close to. Work smarter, not harder. 
Appropriate options are in abundance too. Your blue tee options can help embellish your Instagram with jealousy-inducing pics in a variety of ways. Palm prints and varyingly daubed small scale patterns are, for us, beaten to pole position by stripes. Never-not-on-trend horizontal lines are accompanied by an on point palm tree for what we like to imagine a Bahamian Ralph Lauren would wear to the beach.
.
So, the moral of the story is – don't feel bad about making what you may deem an 'obvious' purchase. The time you'll save faffing can be put to better use enjoying a last minute getaway… Tap the image to shop straight from the blog.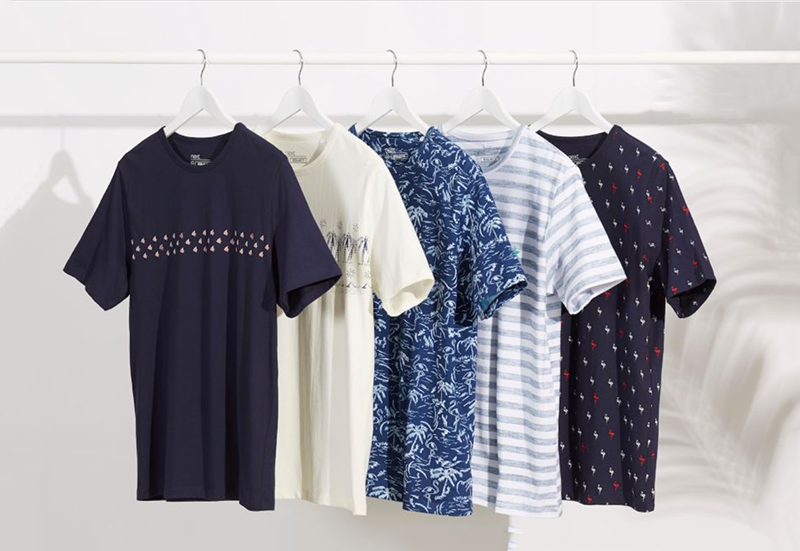 You might also like