Valentine's cliches abound. There's a good chance the scene conjured up by the word Valentine's is the dimly lit, probably French, slightly claustrophobic, rushed, restaurant we've all experienced at one point or another. Best of luck if you've booked a table at Pierre's for dinner on the big Wednesday in question, but these days Valentine's has started to take on a whole heap of other guises for lots of us!
---
There's hanging out with girl friends, guy friends, pets and children, but also many of us now avoid the paycheck-swallowing questionably-cooked steaks of yesteryear in favour of a night in. That isn't to say though that Valentine's is no longer special. It holds a place in our hearts that has staying power and even though really we should be showing our appreciation to our significant others for the other 365 days of the year too, we probably need that opportunity to show a whole lot in one big go!
How we do that might be a home cooked dinner, a Chinese with an extra couple of sides, a pair of tickets to something only your other half is interested in or something a little more… wrapped. Guys are a broader stable of interests than they used to be, so as well as the classic watches and leather accessories we've also thrown in a couple of scents and some flowers. And why not flowers? Unless they've got serious hay fever, the aromas is enough to make anyone happy! Especially if considered in relation to "sorry" flowers which serve only as a grim reminder we've made some grievous error.
Tap through on any of the below items to shop straight from the blog and make sure you tag any Insta snaps with #sharewithnext to let us know what you're giving!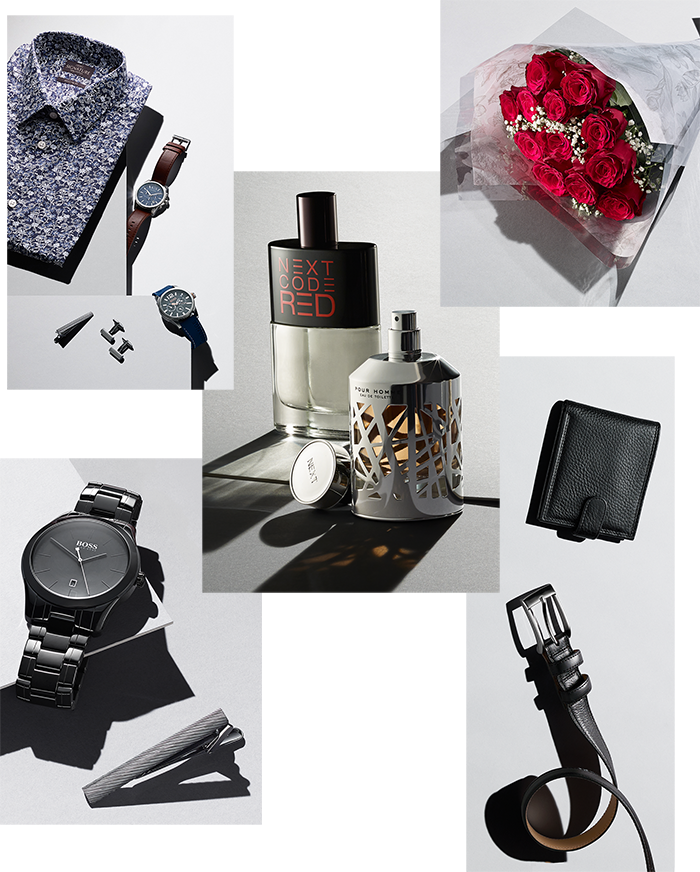 You might also like