Christmas Jumper Day is approaching (Friday 15th December to be specific – add it to your diary!). Not only is it the one day it's socially acceptable to wear a festive knit to the office, but it's a whooooole lot of fun scouting out the cheesiest one too! While we can't wait to go ALL out in a couple of weeks, here at Next HQ, Christmas Jumpers will be part of the uniform pretty much every day from now until Christmas… all the more reason to make sure it's the BEST one yet! Plus we've got a few tips on how you can go about styling your festive jumper so you actually look good, rather than straight out of a cringe Christmas film! Here's how to wear YOURS this season…
---
Y O U R  F A V O U R I T E  T I M E  O F  T H E  Y E A R
If Christmas is your favourite time of year, then why not shout it from the rooftops with a SUPER festive, red number? Make it CHIC by wearing over a pair of knock-out leather trousers and then teamed with a cosy pom pom beanie and sleek black ankle boots – keepin' you cosy AND cool.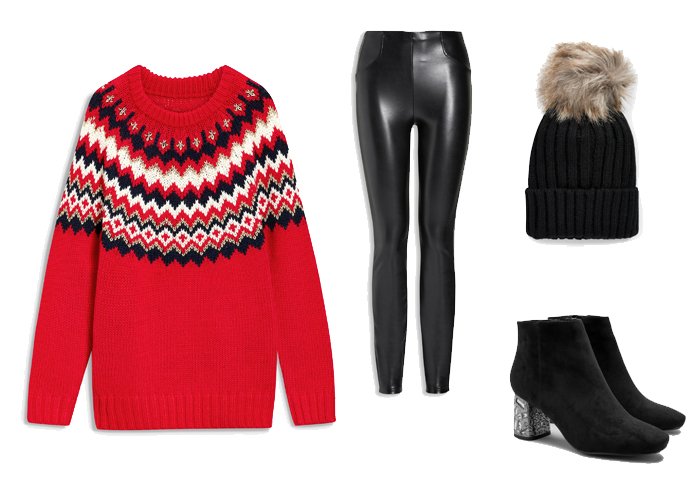 T O O  C O O L  F O R  C R I M B O  S C H O O L
If 'cheesier the better' isn't quite your motto when it comes to Christmas jumpers, luckily for you, we've got this beaut combining creams and pretty pinks, ready to go! Not only can you get away with looking fab in it aaaall winter, but it means you can still join in for festivities without looking like you've jumped completely on the Christmas jumper bandwagon. (Even though you really have, we won't tell..!) Wondering how to style it? We highly recommend wearing it oversized – teamed with skinny black jeans and statement kitten heel sock boots.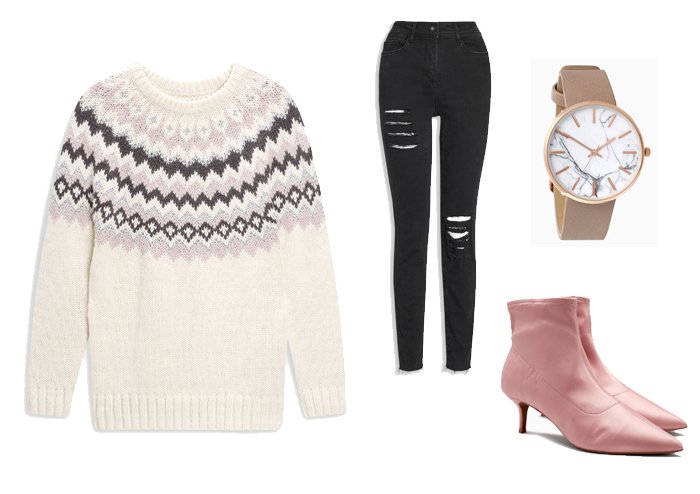 O H  W E  W I S H  I T  C O U L D  B E  C H R I S T M A S  E V E R Y  D A Y !
With Christmas Jumper Day only happening once a year (technically!), you may as well go ALL out on the festive styling. If you're anything like us (kind of obsessed with anything relating to hashtags & pooches!), then this sparkle sweat will be right up your street. In a festive red, covered in glitter and with a reindeer on the front, it's definitely more on the statement side of things – though, we're not complaining! Take it one step further and go for gold with the pairing of a metallic sequin skirt and festive clutch.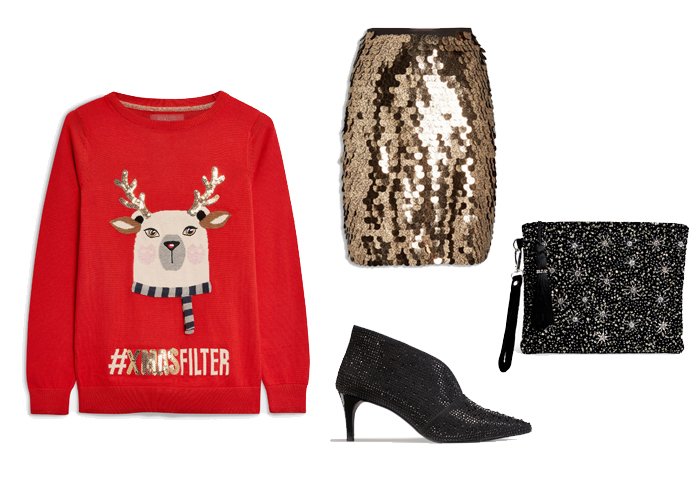 ---
So there you have it, our top tips on how to stay Merry, Bright and looking pretty alright this December! 

Shop our range of Christmas jumpers here! Spotted a festive look you'll be rocking this Crimbo? Let us know and share your pics with us on Twitter and Instagram – @nextofficial!
You might also like