We don't know about you, but to us, nothing beats an oversized sweater and denim for the perfect off-duty combo! Whether you're planning a lazy day at home, hitting up the park with friends or spending your Saturday shopping, Levi's is here to satisfy your denim obsession. Need a lil' inspo for adding some logo love to your wardrobe?Erm, yes – hello that's us! 👋🏼 Here's how to do it!
---
It goes without saying that athleisure is this year's fashion buzzword, and we STILL can't get enough of it! There's nothing quite like throwing something you find uuuuber comfy and then elevating it a little (or a lot!) with a statement piece, like an oversized trench coat – right? RIGHT.
With help from our friends at Levi's and Warehouse, we've put together the dream outfit that combines comfort and chic perfectly – and is IDEAL for whatever is on your weekend agenda! We've taken the graphic crew from Levi's up a level with the addition of some staple denim shorts – because who doesn't just LIVE in them when the weather hots up? Not only is it picnic-in-the-park ready, but this get up will look all kinds of haaaawt for festival season. Getting in the autumn/winter spirit? Finish off this effortless ensemble with a duster coat in cool khaki that'll take you smoothly through to the cooler months that are inevitably ahead.
Inspired to add some ath-luxe into your wardrobe with help from the brands you love? Then hover over the items to shop them for NEXT DAY delivery. Or, if you fancy a lil more browsing – follow LabelOnline on Instagram and 'like' us on Facebook!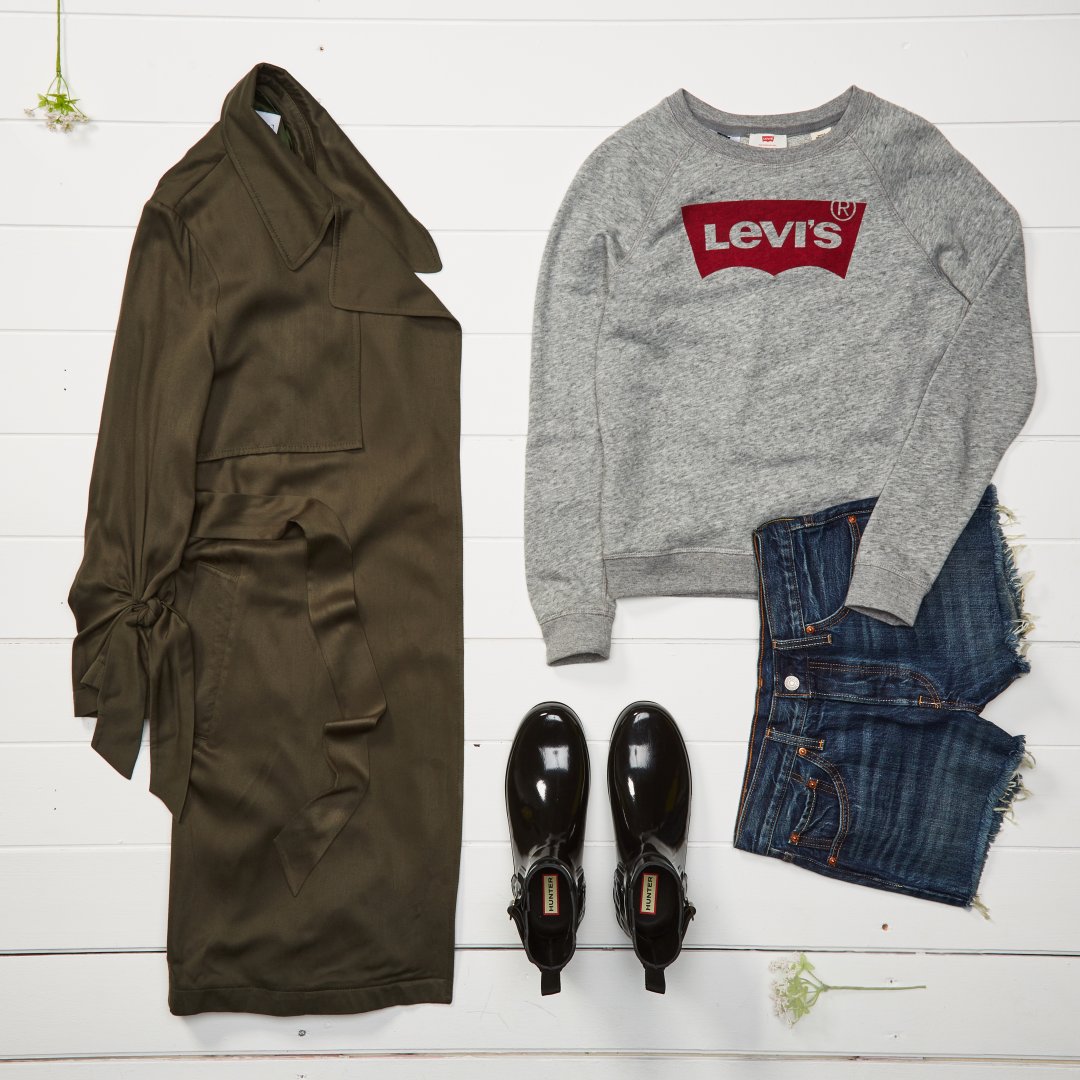 You might also like