If there's one thing we'd LOVE to master the art of, it's packing. Whether you're booking two weeks in the sun or a city break every other month, efficient packing has become a skill worthy of space on our CVs. Thankfully, it is possible to achieve when you look at influencers… for a group of frequent flyers who spend more time in hotels than their own bedrooms, you can see why they've become so au fait with packing, unpacking and repacking their suitcases! One such high flyer is Ella Gregory of Coco's Tea Party – she proves that a capsule collection of wear-with-anything pieces is essential for all getaways…
---
Swimwear may seem the obvious place to start if we're discussing sunny holidays. But even the type of swimwear you take can have an effect on how well your suitcase is packed. For example, is it function over form? Perhaps you're planning to swim 50 lengths of the pool each morning to replace your usual sweat sesh at the gym. That would require a supportive one-piece… but potentially provide too much coverage for sunbathing… Alternatively, you might want to make swimwear part of your daytime look. Take Ella's Off-The-Shoulder Frill Bikini Top,  gorgeous worn as a bikini but also PERFECT for pairing with a high waisted maxi skirt – a.k.a one less outfit you need to think about when packing! Browse more of our swimwear here…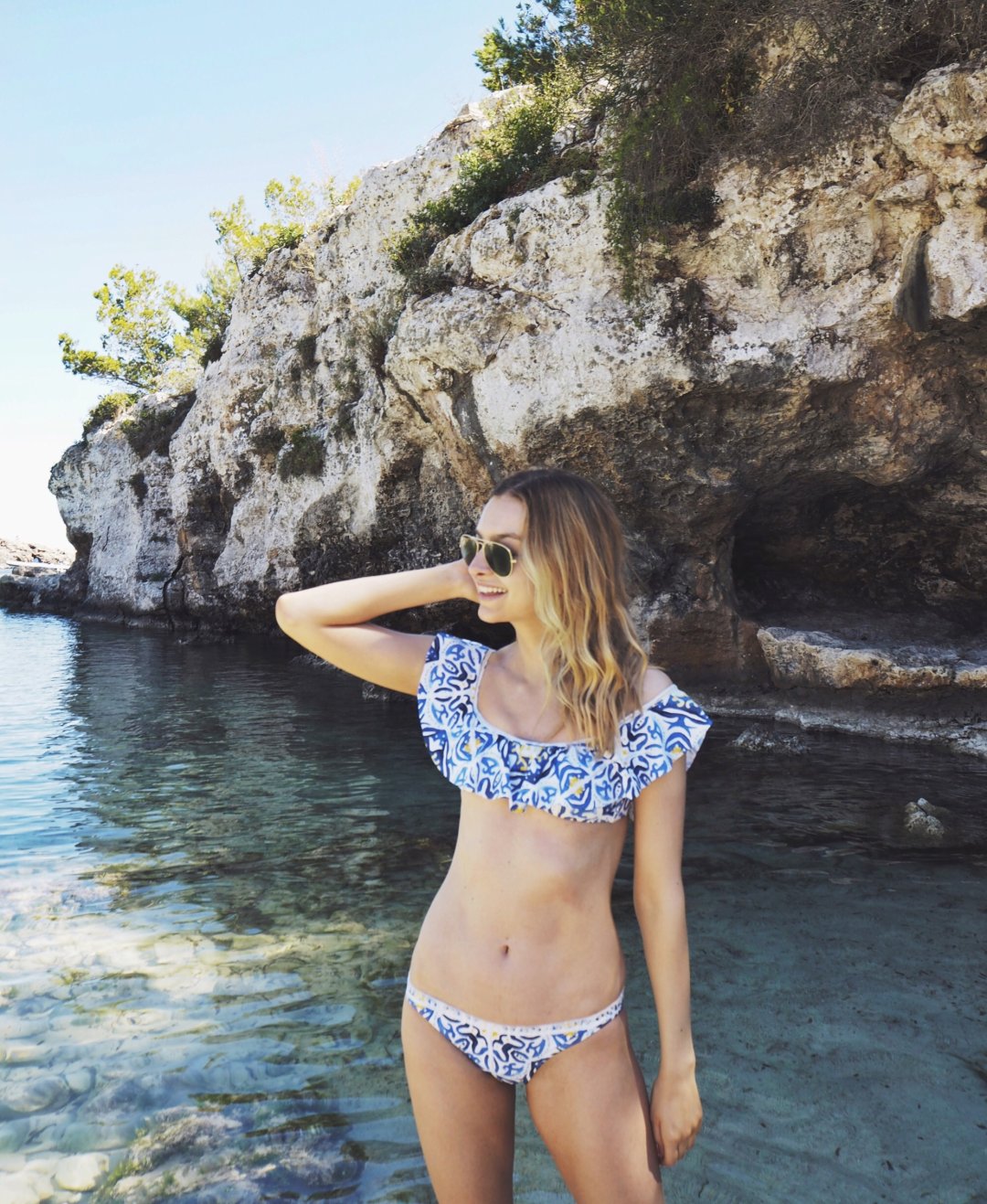 Despite feeling excited at the prospect of being abroad, there's no reason we should be overcomplicating our holiday wardrobes. Would you wear a tiered maxi dress adorned with sequins, tassels and pom-poms at home? (If yes, then you go sistaaa!) If not, then why wear it when it's 20 degrees hotter and you're likely to feel stuffy and gross? Simplicity is key, which is why Ella's choice of a stripe shirt and denim shorts is right up our street. A light, airy shirt can be worn in a number of ways making it a versatile must-pack piece. From exploring a city's streets (and protecting you from the sun's rays!) to throwing nonchalantly over a bikini, it's well and truly earned its place in your suitcase. And space is precious, boy don't we know!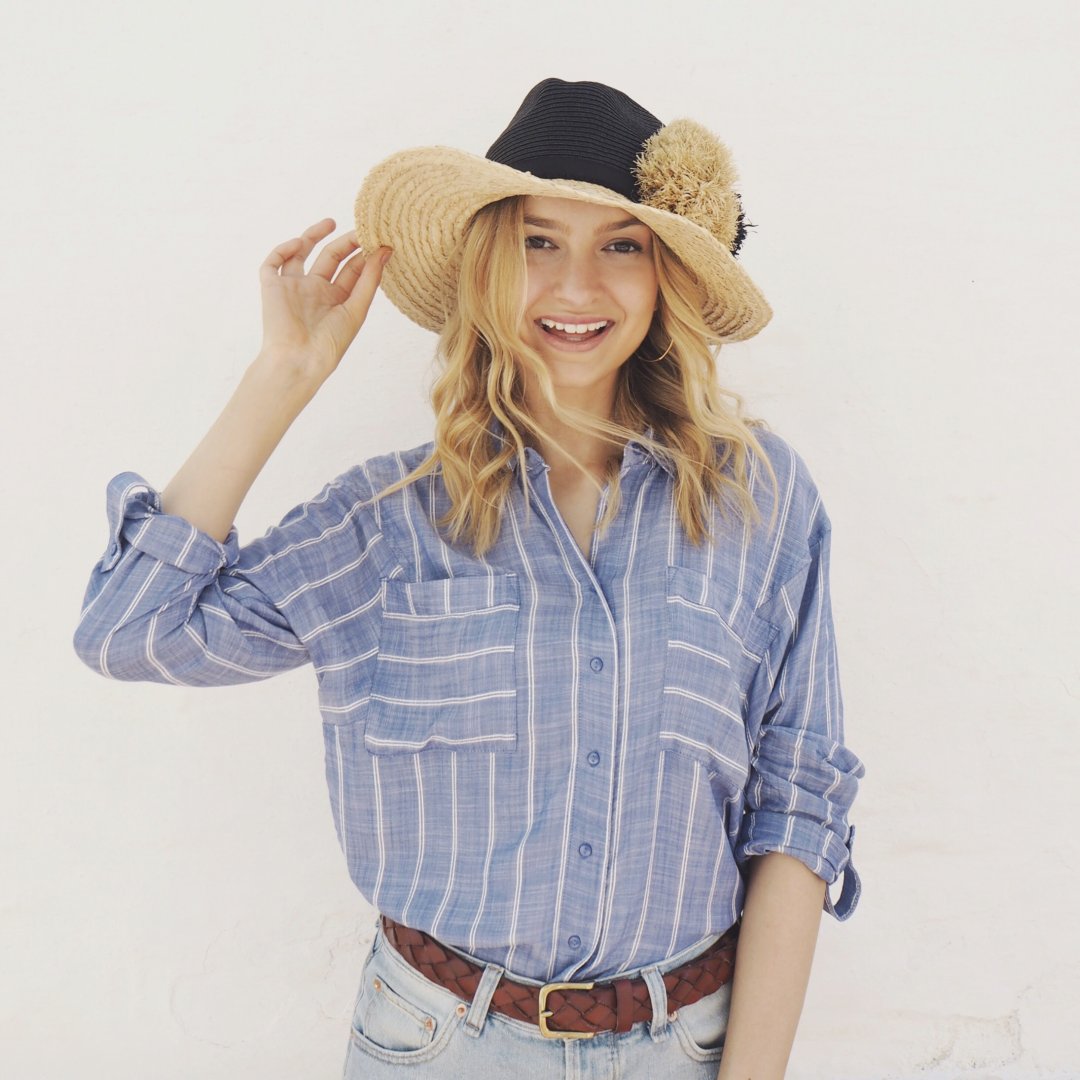 The ultimate space-saver when it comes to packing is dresses… (or playsuits and jumpsuits…). In general, one-pieces require minimal effort when you're getting dressed, so as long as you have suitable accessories that you know will complement your outfit – you're good to go. A statement maxi like this Lace Dip Hem Dress is a no brainer for your packing list whether you dress it down for the day with sliders and sunnies or elevate it with statement earrings and heeled sandals for dinner and drinks. Just be wary when packing that it's not near anything where it's likely to get grubby, there's nothing worse than an annoying mark on something white or cream!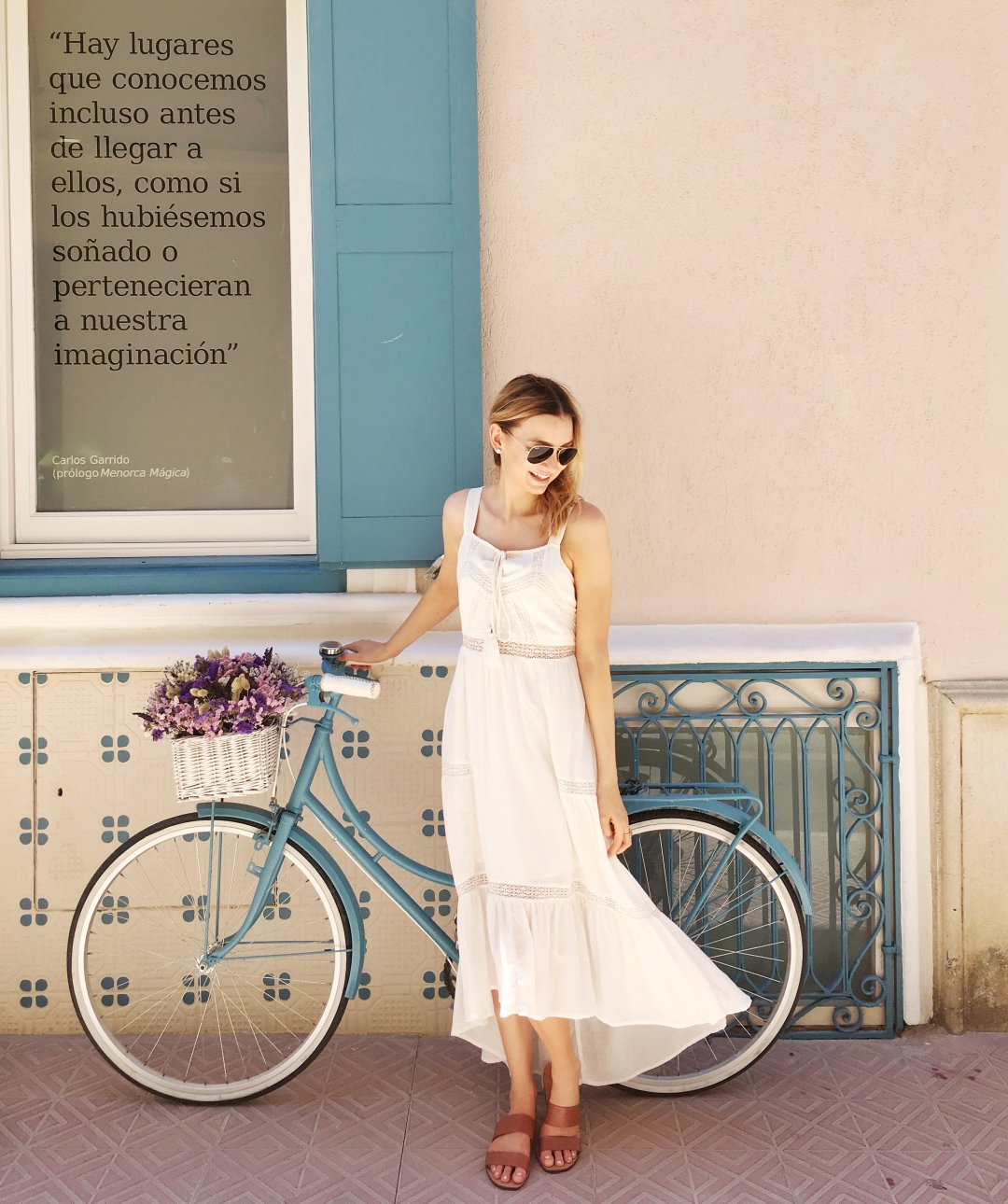 What are your top tips when it comes to packing? Do you consider yourself an expert, or end up totally stressed the night before you're due to leave? Check out our Holiday Shop and get a head start on your packing list. In fact, even if you have left things a little late – you can still Order by Midnight for NEXT DAY delivery! 
You might also like