Christmas is a time of indulgence, from giving and receiving gifts to non-stop snacking on festive food and drink – so what we wear plays a very important part in how our day goes. Whether you're a vegging-on-the-sofa gal or a brisk winter walker, we've compiled our must-have pieces to do it in style…
---
For those who really embrace all things Christmas, a pair of festive PJs are an absolute essential. Why NOT look the part as soon as you bounce out of bed on Christmas morning? Even though there's no chance of snow this year, we still like to be snug as we unwrap all our pressies so some cosy slippers will make those kitchen-dashes (for more bucks fizz!) much less chilly on the tootsies. If pyjamas are restricted to the AM and you like to slip into something sequined for lunch – why not go all out with a snazzy top?? Your insta-uploads will dazzle in the newsfeed, plus it'll look FAB teamed with your Christmas cracker hat! Given that we consume up to 3,000 calories during Christmas lunch (we know, gawp!), it's very important you've got something comfy on the bottom half. A dress or comfy skirt will do the job nicely.
For the walkers out there, a practical coat is a must. There's nothing more satisfying than walking off your lunch (or making room for more pud, depending on which way you look at it…), so bundle up in a padded jacket and hood for maximum outdoorsy vibes. A pair of jeans is a chic yet practical solution for a winter stroll, something stretchy is preferable…! And finally, depending on where you're walking – boots are most likely the best option. Obviously we wouldn't recommend a gorgeous pair of suede western boots for a walk in the woods, but they're ideal for a saunter to the pub!
What will you be wearing on Christmas Day? Leave us a comment below, or tweet us a selfie on the big day @nextofficial!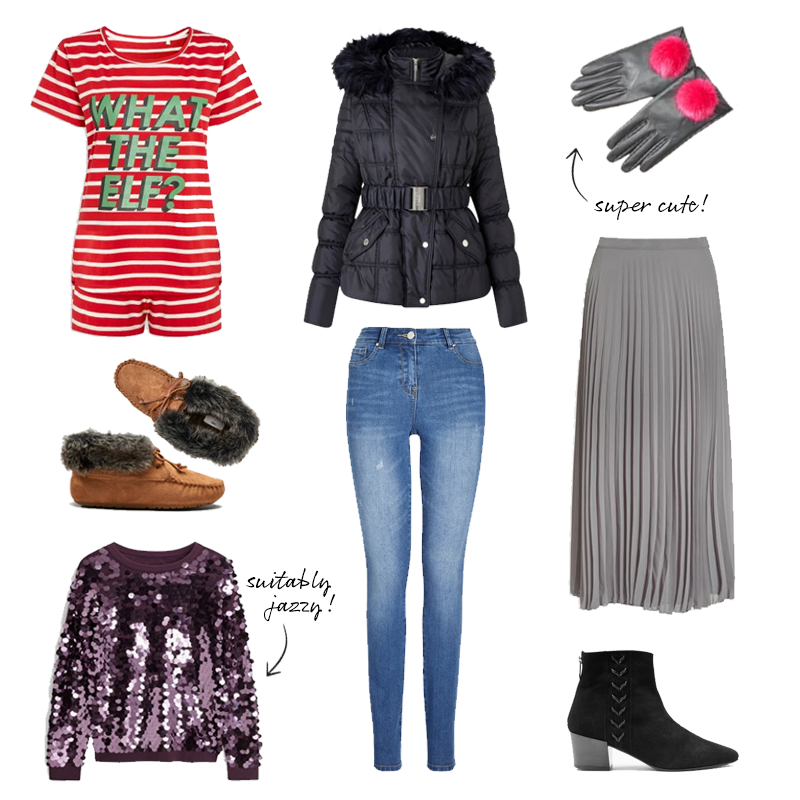 You might also like