If you've not already ticked off your first summer wedding, you'll no doubt have one coming up very soon… but finding the perfect outfit still remains a tricky pursuit. If it's not weather-related issues (we're looking at you, heatwave), it's the ongoing 'comfortable vs. stylish' saga. To help make your outfit dramas easier, we've curated our top wedding-ready pieces that you can shop straight from this post. Read on for the lowdown…
---
W E D D I N G   D R E S S I N G    D O E S N ' T    G E T    M U C H   C H I C E R    T H A N   T H I S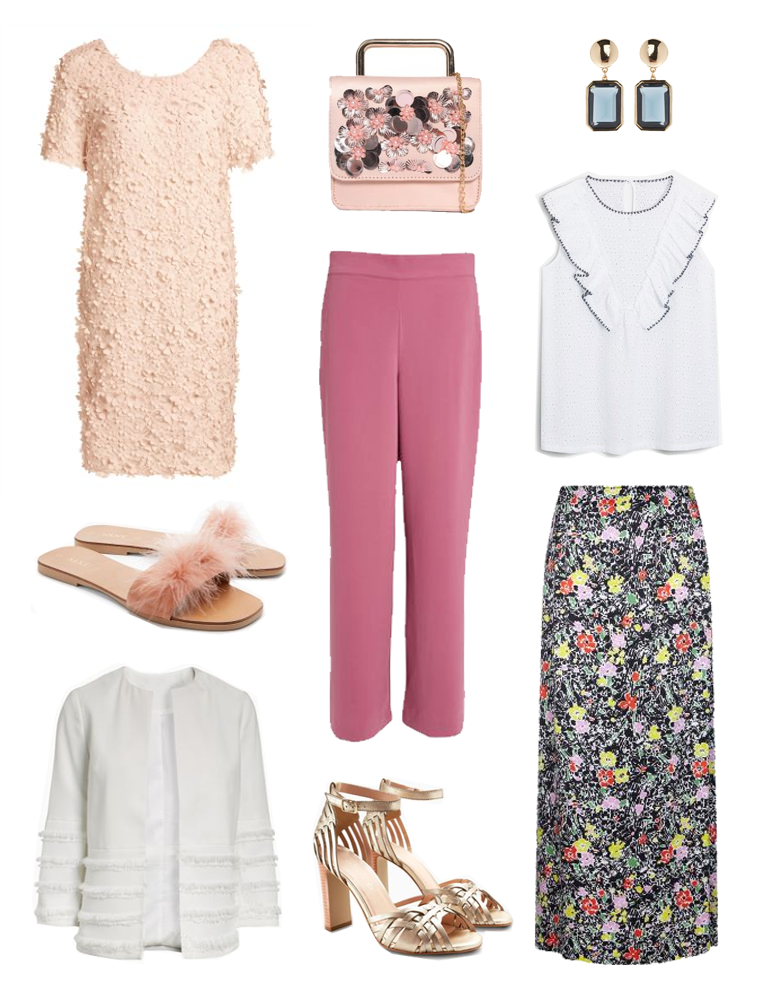 Unless you're part of the sartorial elite, you probably don't spend a huge amount of time in occasionwear. Getting 'dressed up' is the reserve of special occasions and therefore not something we get to do everyday – but doesn't that make it more fun? …or does it stress you out?
If it's the latter, let's back up a bit. Before diving into the dresses section, consider what your go-to style or silhouette is. Finding out what suits your figure (and personality – that's important too!) is the key to a successful summer wedding outfit. Do you prefer shift dresses or are you more comfortable in a suit? Keep half an eye on this season's key trends and introduce elements of them through colours and prints.
To stand out from the rest of the wedding party, why not try something full of texture like our Appliqué Shift Dress? Its simple shape and neutral tone make it an effortless choice for a summer wedding. Don't rule out a top and bottoms combo though – as well as breaking away from the traditional dress, separates provide more outfit combinations for future wear.
With accessories, it's time to be playful. Maximalist pieces such as this Flower Detail Grab Bag from Glamorous are becoming the go-to 'finisher'. Plus it can become your out-out accessory of choice after the wedding. If you're planning ahead and packing a pair of flats to prolong your time on the dance floor, think outside the box. Forget boring sandals, just because the heels are off doesn't mean your outfit can't be fabulous – enter these Pink Feather Mules. Swoon!
Got your outfit sorted? If you need more inspiration, have a scroll through our summer wedding guest outfits – and don't worry if you've left it till the last minute… with our Order by Midnight for next day delivery service you can get everything you need tomorrow, to home or store. 
You might also like