Had an inkling that your below-the-ankle-wear should be white right now? Good. Here's why you should follow your heart…
Without taking away from the brogue, loafer, chelsea boot and wellington that we all share a fondness for – the undisputed footwear champion of 2017 is set to be the white sneak. When your outfit is in need of a classic, complementary accompaniment – nothing beats a bright, tonal flourish like a pair of box fresh creps. The white pop somehow simultaneously limelight-stealing and serving to give your whole look effortless kudos. The zeitgeisty shoe also demonstrates fashion acumen by adding the sporty touch that's pretty much become an outfit requirement in almost every ensemble this season.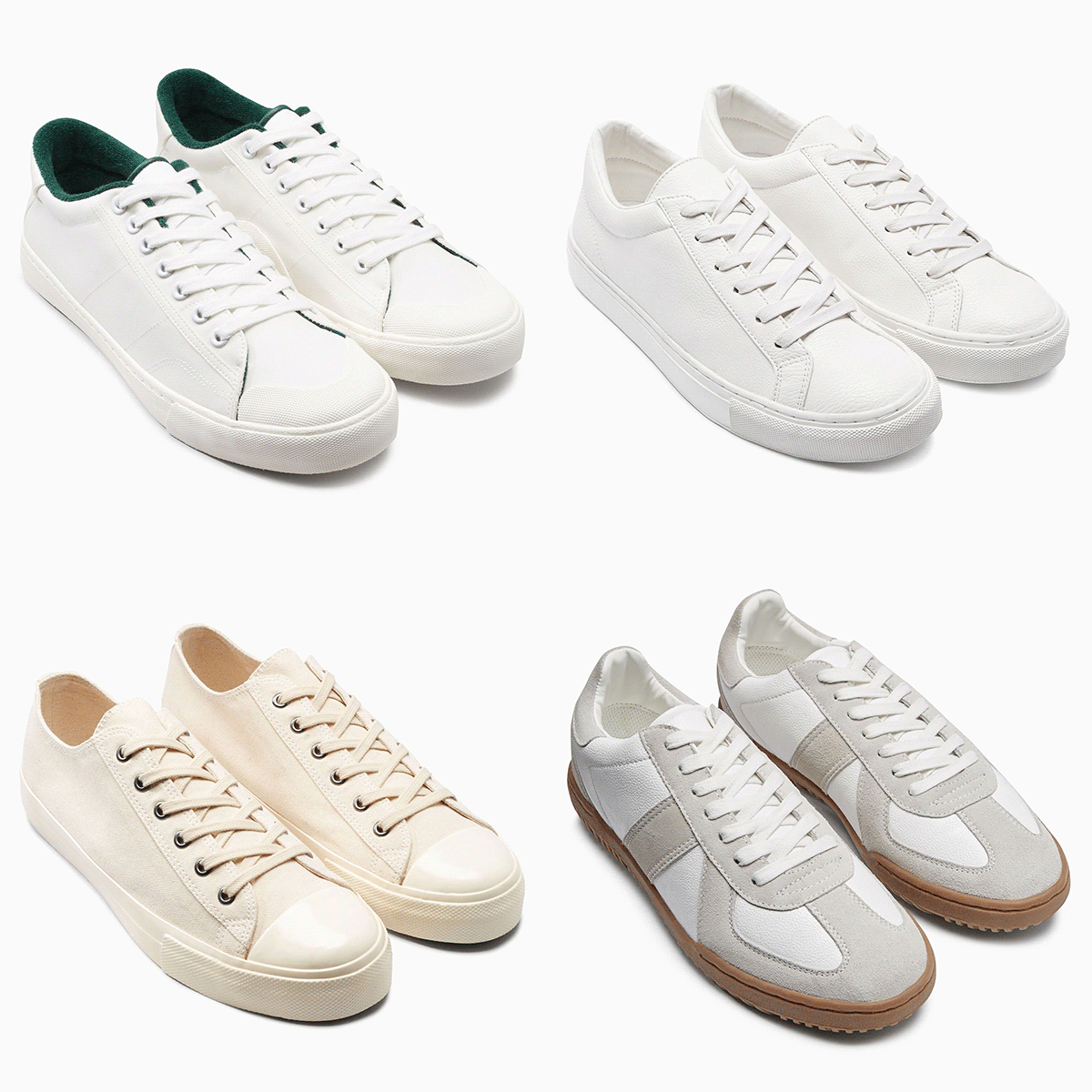 Subtle variations on a theme are a lynchpin concept in contemporary menswear, where a refined palette of colours is a basis behind most modern trends. With that in mind we've pulled together our favourite four options that we'd hazard a guess that your Mum would probably tell you are all the same.
The emulsion-esque top right are our standout choice if you'll only be picking one pair today – every bit as on-point as their branded equivalent, but with a two-figure price tag we can all get on board with. Feel free to let us know we're wrong though @NextOfficial on Twitter! For a closer inspection of all four pairs, hover of the image and click through, shop ALL of our men's trainers here.
You might also like