They aren't Pimm's-proof. They aren't toddler-proof. They aren't grass-proof. They aren't even resistant to the unintentional-malice of a less-than-pristine chair, but they are absolutely essential and their places in all our wardrobes are testament to that. We are of course talking about the white pieces we wear when looking crisp is what counts. While ALL-white ensembles are for Centre Court and guys in adverts for Sandals holidays, what the rest of us should be doing is splashing un-colour into outfits with pops of other shades, subtle or otherwise.
---
Unsubstantiated claim: there is a certain je-ne-sais-quoi about incorporating relevancy into what you're wearing. For example if you're wearing a Kanye tee right after he's released an album you'll undoubtedly feel a little relevancy-elevated. The right thing to incorporate into your wardrobes right now is obviously anything Wimbledon-related, and we don't need to tell you what that means you should be wearing.
While a lot of people may consider white to be basic – it is in fact anything but. Look how fresh and clean it is. The temptation to write it off as 'every day' is strong, but a lack of colour is no barrier to creating impact, especially when it's a fast-track to looking fresh with little to no effort required!
To help you nail Centre Court style, we've curated six of the best bits of sparkling white right here – in the form of shorts, trews, a polo plus three essential shirts. On shirting, special mention has to go to the revere neck number; the fit that's all over the high street right now, made additionally awesome here with double pocket detail.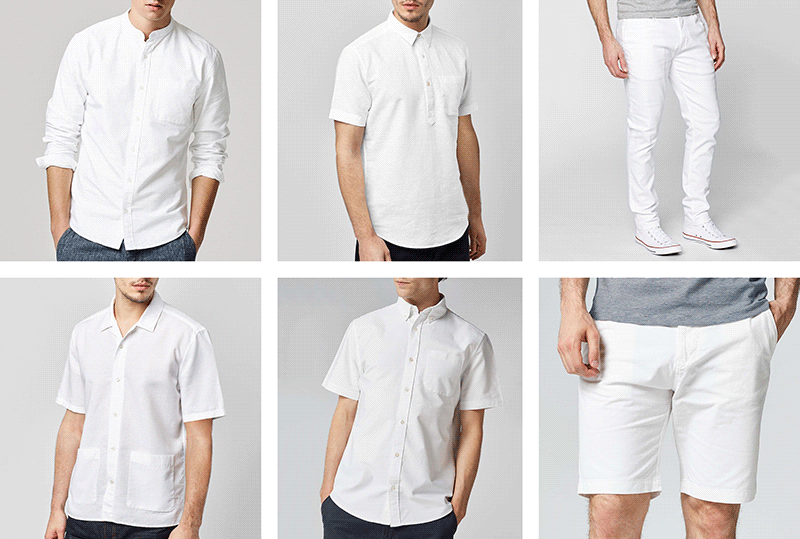 Seen whiteness you need in your wardrobe? Tap through the image to shop straight from the blog! Let us know what you've copped @NextOfficial on Twitter and head over to @NextOfficialMan on Insta for more of everything menswear at Next.
You might also like